About Freeview
Freeview is the biggest and best-loved TV platform in the UK. Used in 18 million homes enjoy 95% of the nation's most popular shows, for free.
A year in Freeview
Digital UK and Freeview's round-up of the most important developments for the UK's biggest TV platform in 2020.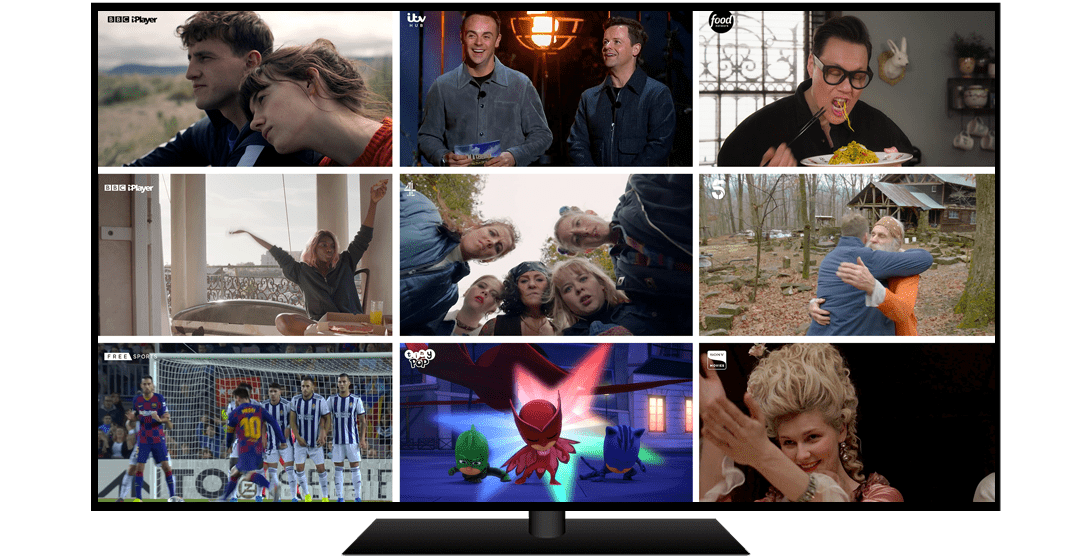 Freeview Play
Our connected service, Freeview Play, brings together the best free content, live and on demand, from BBC iPlayer, ITV Hub, All 4, My5, UKTV Play, CBS Catchup Channels UK and Horror Bites. 
Freeview Play is available on most smart TVs sold in the UK. With over 30,000 hours of on-demand content, it has quickly become a must-have feature.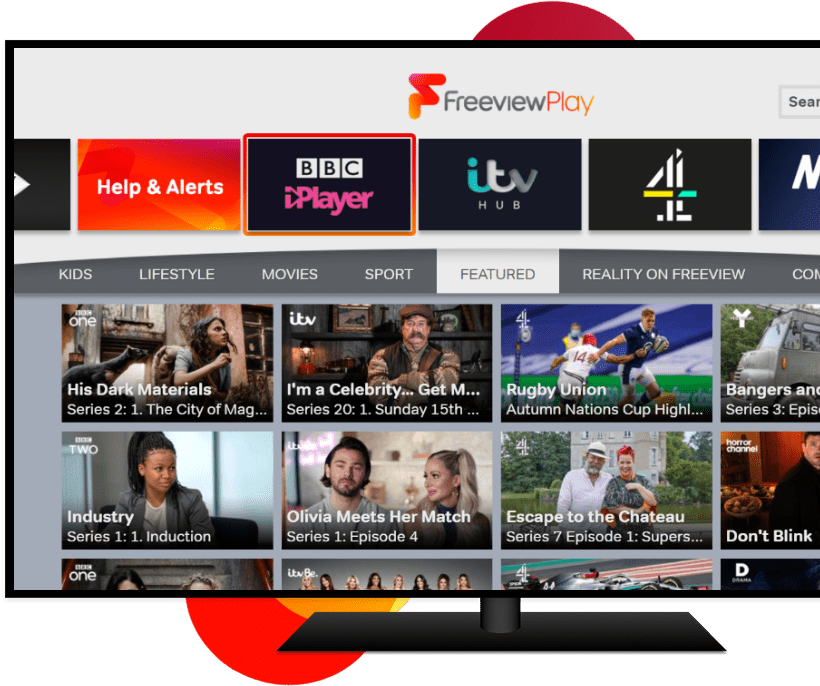 Freeview mobile app
The Freeview mobile app for smartphones and tablets launched in 2019, allowing people to watch their favourite programmes in one place, wherever you are. 
In a fast-changing media landscape, Freeview is the only major UK TV platform to be growing its audience. As a compelling foundational service onto which other connected services can be added, it plays a key role in delivering share and prominence for UK broadcasters while supporting consumer choice.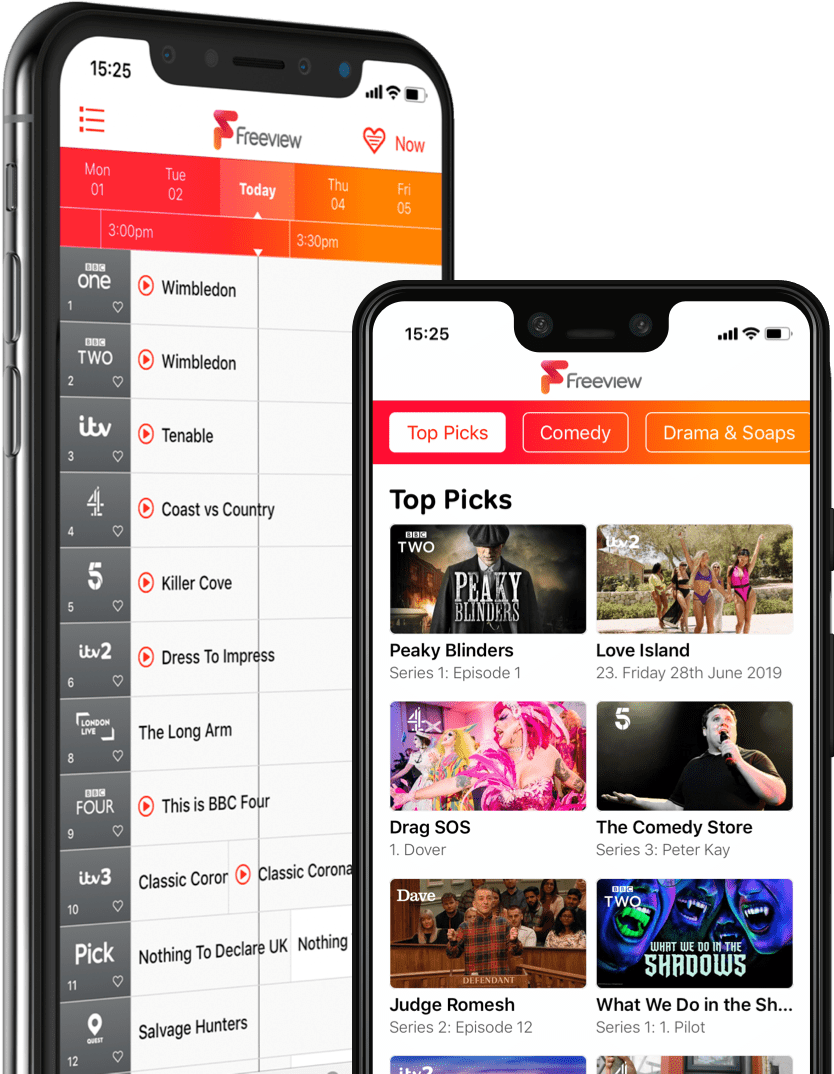 The Freeview platform
The Freeview platform is managed by Digital UK Ltd and DTV Services Ltd. The companies have three common shareholders: BBC, ITV, and Channel 4.
Sky is a shareholder in DTV Services Ltd.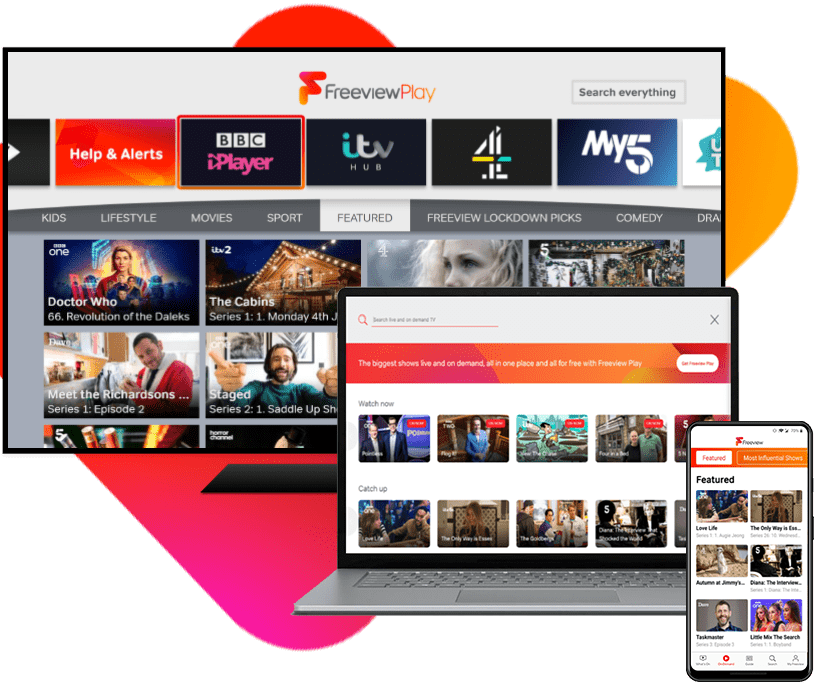 The principle of ensuring universal, free access to the best of the nation's content, for all UK viewers, continues to drive Freeview's evolution.
In partnership with