The headlines may have been grabbed by big beasts of broadcasting, but the message of last week's Outside the box 2021 surely came from quieter voices.
In a powerful video clip recorded for Freeview and Digital UK's conference, the playwright James Graham laid down a challenge to those who support British PSB.
Graham, author of Brexit: The Uncivil War and Quiz, said his greatest fear was that:
"We are losing the argument around public service broadcasting and haven't yet found the words to make an effective case for the BBC, for Channel 4."
The 2021 edition of our ever-popular conference certainly gave us a range of opinions for people to draw on when thinking about formulating that case.
The conference heard first from Andrew Neil proclaiming that none of the UK's four PSBs was "fit for purpose" and the Last Word went to Mark Thompson, calling impartiality and universality "something worth fighting for". Between them, the audience heard the case against, but mostly the well-argued case for a strong PSB future.
Mark Oliver, co-founder of media analysts Oliver & Ohlbaum, said the potential of the PSBs remained huge. He called for inventive ways of channelling private capital into it, particularly Channel 4.
Salma Shah, former Home Office special adviser, said that the value of public service broadcasting, particularly in giving its audience what they might not look for or be sent to by an algorithm, added to Britain's cultural life. That value needed to be restated constantly.
She too said that there was an urgent need for an overarching narrative of what PSB is. The government was having a hard time in its attempt to articulate that, but so were PSB supporters.
This was a constant theme in the conference.
Baroness Bonham-Carter, Lib Dem spokesperson for Digital, Culture, Media and Sport, told the conference:
"We need to shout more about PSBs, partly because of what they do for our soft power, but also about an incredible commercial, creative success story that they are responsible for."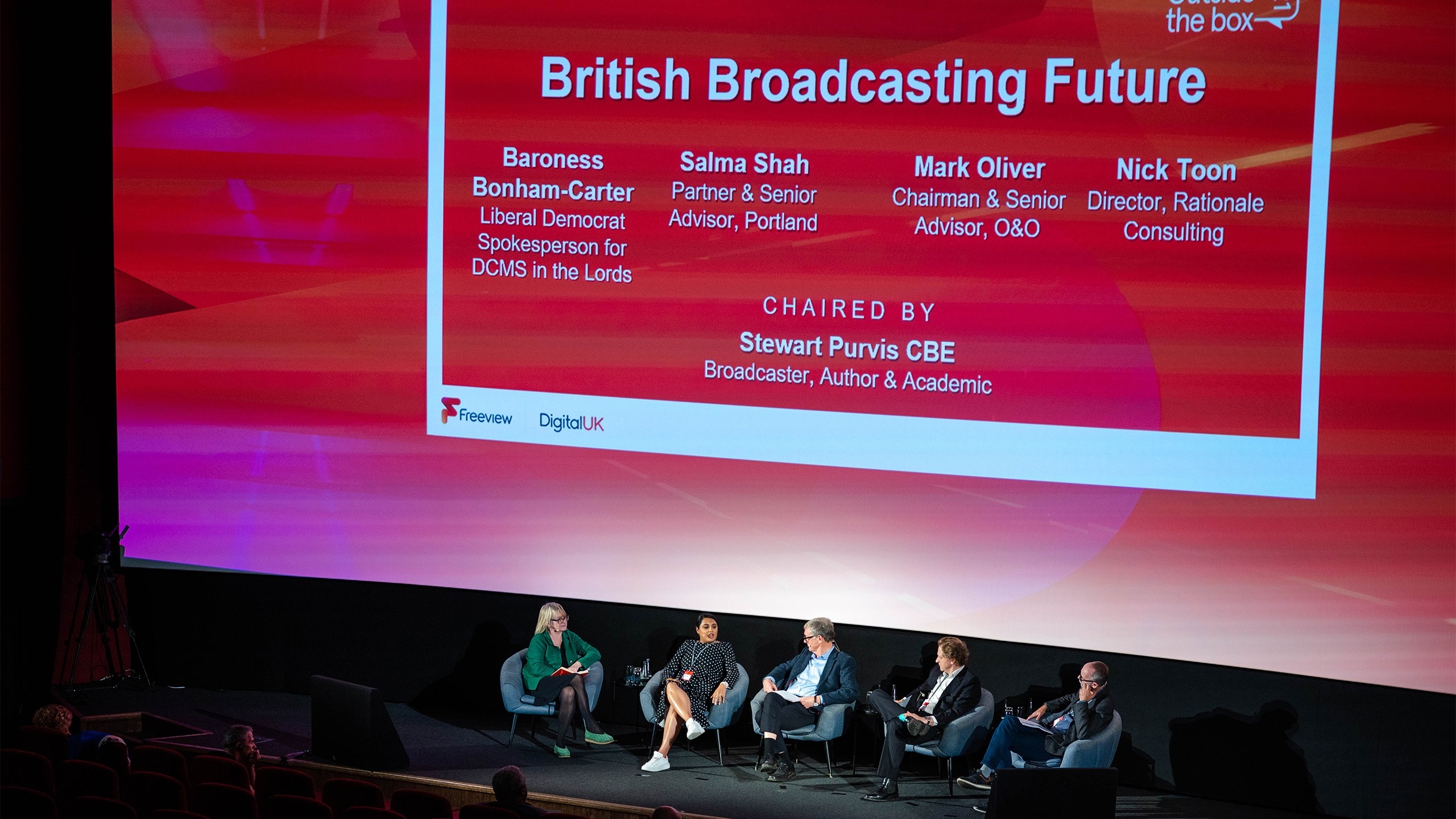 Andrew Neil's criticism of the PSBs focused on their small scale by comparison to the giants of Hollywood and of streaming. He also said that in the news business, British journalism was decades behind American rivals such as Fox News.
On that point, the former chairman of GB News was directly contradicted by the former BBC DG. "I lived in the US in the 1980s. It [TV news] seems completely unchanged... I think it is stuck in time... I think there's been more innovation this side of the Atlantic, frankly," Thompson said.
Neil opened the conference in conversation with Sky News' Beth Rigby bemoaning his decision to join GB News as the "single biggest mistake of my career."
"The mistake was that I put my face on the tin and yet quickly discovered that I had really no say what was going into that tin."
It was very stressful," he said.
The former presenter of BBC's Daily Politics show was in coruscating form in his criticisms of UK journalism, accusing the main media outlets of showing insufficient scepticism about climate change science and calling them "the PR department of Greenpeace".
Neil said the PSBs were too small and called them "pygmies" compared to streaming giants. Nor did he think that consolidation, such as the privatisation of Channel 4, would solve anything.
He said the only bright spot was the profusion of film and TV production studios being built in the UK, allowing the country to provide locations for movie-making on a truly international scale.
"I think the danger we face is that our broadcasting becomes like Wimbledon. We provide the venue, but we don't actually provide that many of the players."
But he added: "I think the danger we face is that our broadcasting becomes like Wimbledon. We provide the venue, but we don't actually provide that many of the players."
Mark Thompson was more bullish on UK television.
He had listened to a feisty session on how UK news broadcasters can handle the pressures of "culture wars" - or was it, queried the chair Kamal Ahmed, co-founder of The News Movement, "war culture"?
In that session, a case was made for traditional news values of impartiality and strong reporting by ITV News' editor-in-chief Rachel Corp, enthusiastically backed by Samuel Kasumu, former No.10 adviser on equality and diversity issues.
The panel thought the challenge for all journalists was as much as anything about the ways in which younger audiences consume news through social media and wanted reportage to be well-spiced with opinion.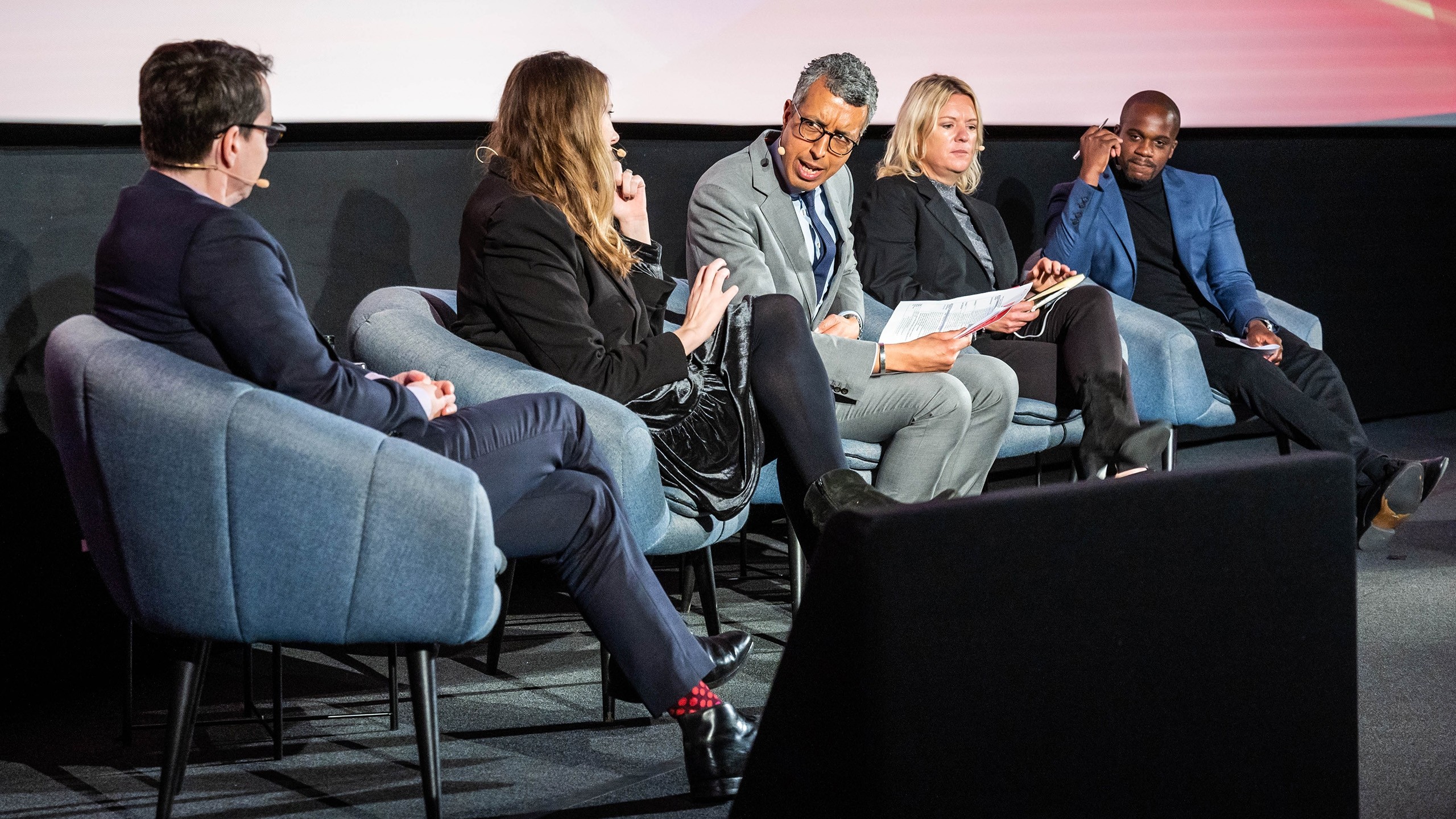 Thompson agreed that the biggest threats to PSBs in general was:
"The behaviour of young people everywhere and whether or not you're moving fast enough to reimagine your great content for them."
"The battles for people below the age of 50 are won and lost on a smartphone," he said.
Yet Thompson too had a strong word for old-fashioned values. He thought that for all its innovation, the world of big tech was beginning to see the sense in some of the rules and regulations of the "mainstream media".
Take the example of the idea of prominence, which for UK PSBs means having their content easily found by audiences on TV sets and on platforms.
In Thompson's view, the tech giants were seeing that the free-for-all world in which content, no matter what its quality, is equally discoverable by all, was leading them to dark places.
"We're just gonna let people decide, let them find and share whatever they think is best?" the former CEO of the New York Times asked rhetorically.
"That's been Facebook, and Facebook is now effectively beginning to work on prominence. [It's asking itself] how can it begin to favour and feature trustworthy news?"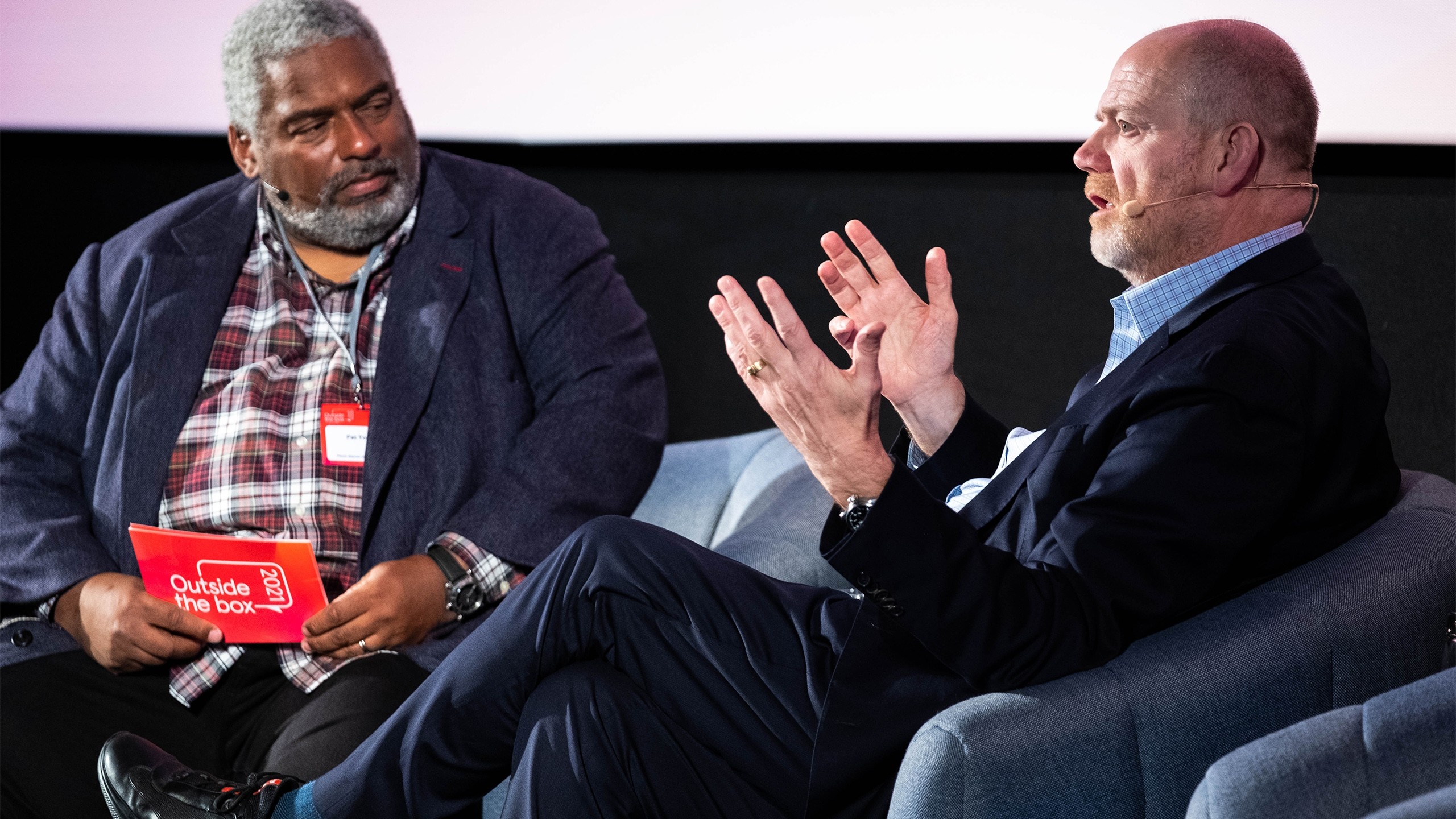 In fact, Thompson argued, UK PSBs could set a lead in this regard for media and digital industries all around the world.
"I think the PSBs and their traditions, which people often think are very old fashioned, within that tradition are maybe some of the answers for the future."
Thompson, recently appointed co-chair of the new charity, the International Fund for Public Interest Media, went on: "I think it's so incredibly important, that bastions of great journalism, like Channel Four and the BBC are protected.
As a former CEO of Channel 4, Thompson was, like most of the speakers at Outside the box, always thinking about the big debate on its future. He was not a fan of selling it to anyone.
"If privatising channel 4 is the answer, what's the question? What is the thing we're trying to solve this time around? It seems like it's just [politicians] looking for something to do."
He brought the conference to an end with a paean to the sort of society-changing television that only PSB makes, citing Boys from the Blackstuff as an example: "A drama made out of BBC Birmingham, the authenticity and the truthfulness of that series remains in the memory forever. You need those pieces."
"Diverse British commissioners committed to telling British stories for British audiences. Once you do it, it may find a global audience."
We started this review of Outside the box 2021 with words from a content creator recorded on a video clip and we end with them too.
David Olusoga, even though pre-recorded, managed to sum up the mood of the day.
He said: "This is a nation with unique talent, a unique tradition, and a unique broadcasting ecosystem, and most of all we have stories that everyone – the whole world – wants to hear."
"What we have is special. We need to shout about it, and we need to convince our leaders to recognise just what a success story British broadcasting is."