The UK's biggest TV platform
Freeview is the biggest TV platform in the UK, used in 18 million homes and giving access to 95% of the nation's most popular shows, for free.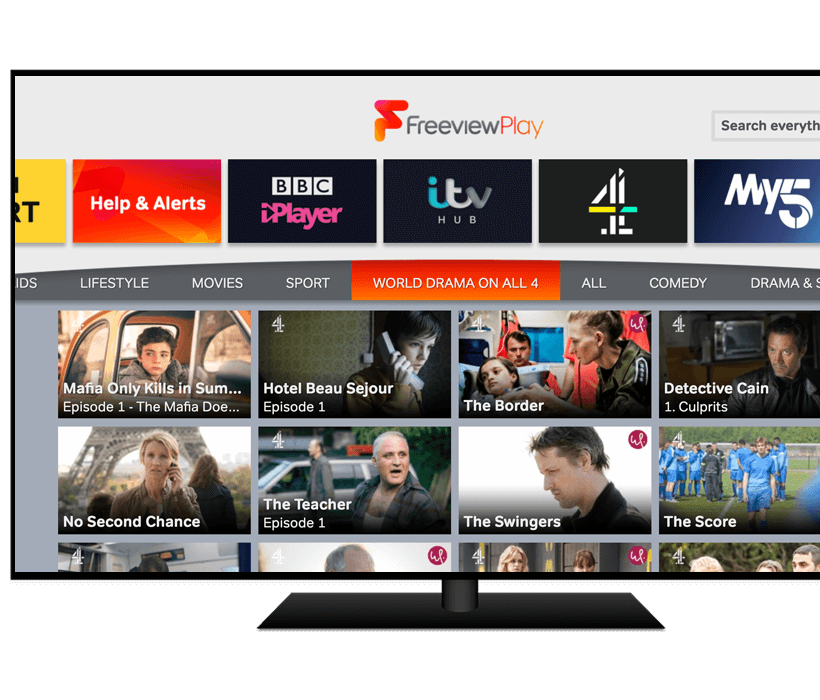 The Accessible TV Guide
We're building a new Freeview Accessible TV Guide for all Freeview Play devices and working with stakeholders to decide which channel number should be allocated.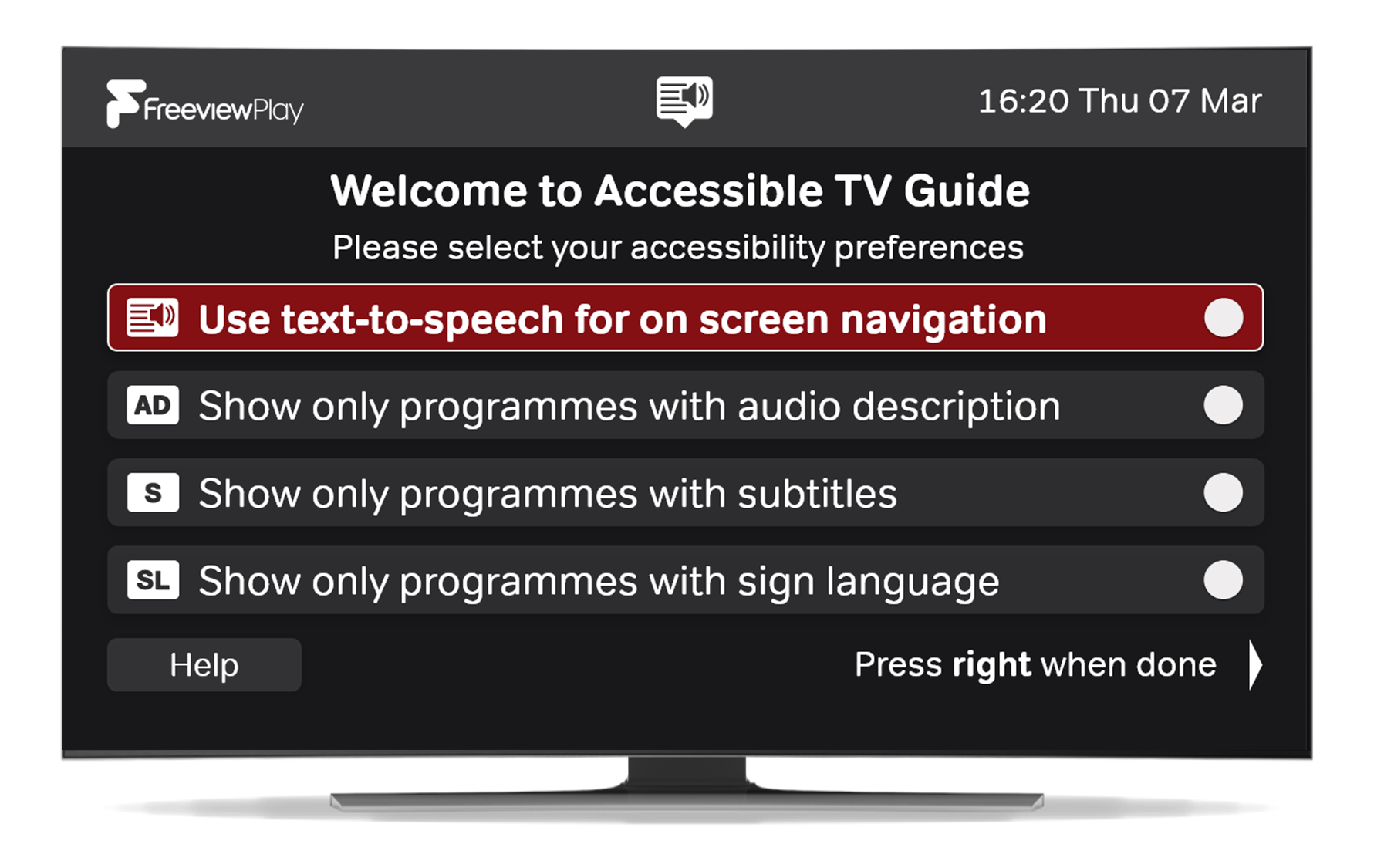 Over 20,000 hours of content
The principle of ensuring universal and free access to the best of the nation's content, for all UK viewers, continues to drive Freeview's evolution.