Visit channel 100 on your TV
Make sure your TV is connected to the internet and visit channel 100, if your TV has Freeview Play you will see the screen shown on the left. Giving you access to all your favourite on-demand players, Search and Recommendations features and support from the Help & Alerts section, all in one place.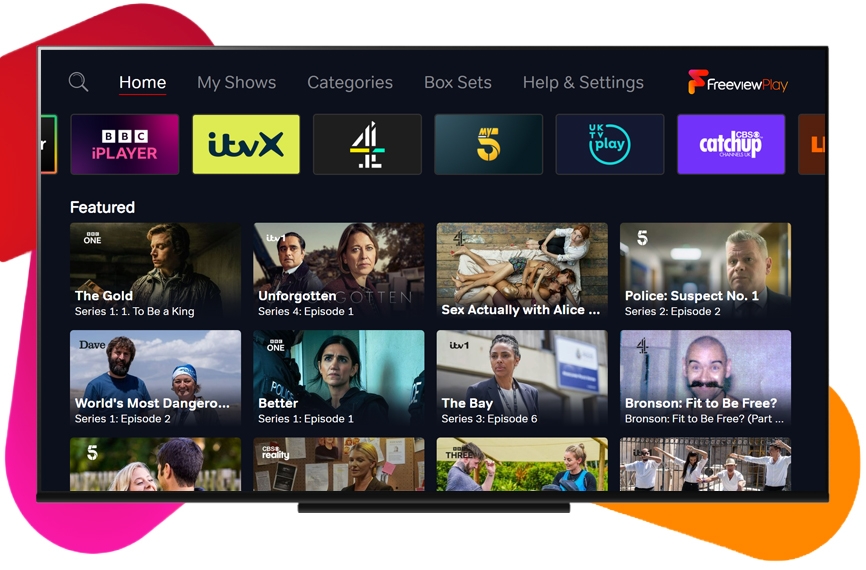 Check the TV guide on your device
Visit the TV guide on your device, here you should see the Freeview Play logo displayed in the corner of your screen.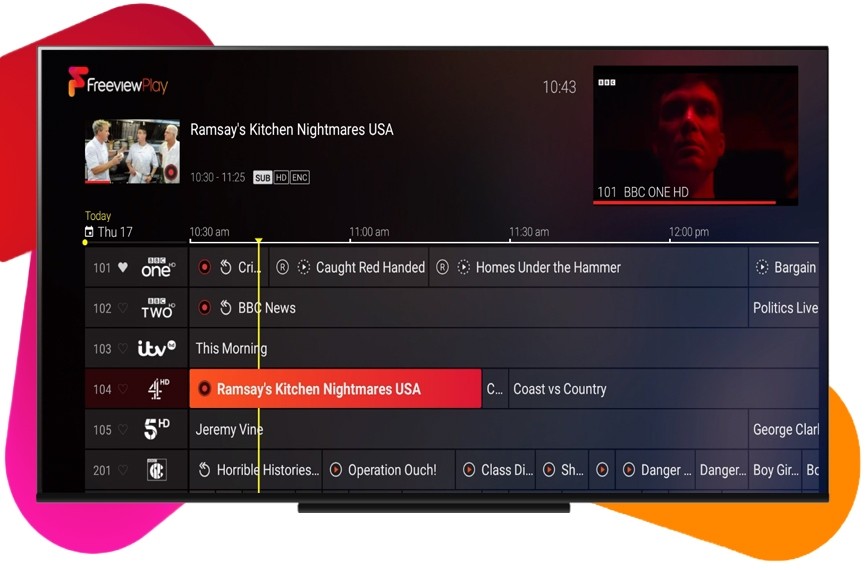 Need a Freeview Play device?
Check out the latest offers on Freeview Play TVs and recorders. 
* Channel availability subject to geographic location and coverage. Aerial upgrade and/or receiver may be required.
A minimum broadband speed of 2Mbps is required to watch catch up and on demand services – this will count towards any monthly broadband data allowance.
Services may differ between products or may not be included. Extra costs apply for additional third-party services.