Such Brave Girls
Vain, selfish and bursting with misplaced love. Navigating life armed with issues, poor judgement and low self-esteem, a messed up family try to patch things up. Chaotic comedy.
Ghosts
A cash-strapped young couple inherit a rickety country mansion, only to find it teeming with needy ghosts. Grown-up comedy from the Horrible Histories team.
David Mitchell's Outsiders
Three pairs of comedians are challenged to prove that they've got the mettle and skills to thrive in the great outdoors.
Starstruck
A drunken fling gets awkward when Jessie discovers her hook-up is a film star. As if life isn't complicated enough. Can they stumble through and make it work? With Rose Matafeo.
Juice
Jamma's on a quest for attention - from anyone. A trippy, comic joyride through chaotic family life and a literal stumble through love, starring Mawaan Rizwan and Russell Tovey.
Five Bedrooms
At a boozy wedding singles' table, five strangers decide to buy a house together. Despite different lives and relationships, this idea might just be the best they've ever had.
Ronny Chieng: International Student
It's the first day of university and after coming from Malaysia to study in Australia, Ronny just wants to get good marks to keep his mum happy.
Abbott Elementary
Emmy and Golden Globe-winning mockumentary sitcom following a group of dedicated, passionate teachers - and a slightly tone-deaf principal - in Philadelphia.
Rosie Jones's Disability Comedy Extravaganza
Rosie Jones is joined by a host of fellow comedians for a celebration of disability and laughs, exclusively for UKTV Play.
30 Rock
Liz Lemon is living every comedy writer's dream - head writer on a demanding, live TV variety show in New York. That is until brash new network executive Jack Donaghy interferes.
The Change
Sharp comedy from Bridget Christie. Linda finds a new lease of life when she learns that she's experiencing menopause. So she heads to the forest on a journey of self-discovery.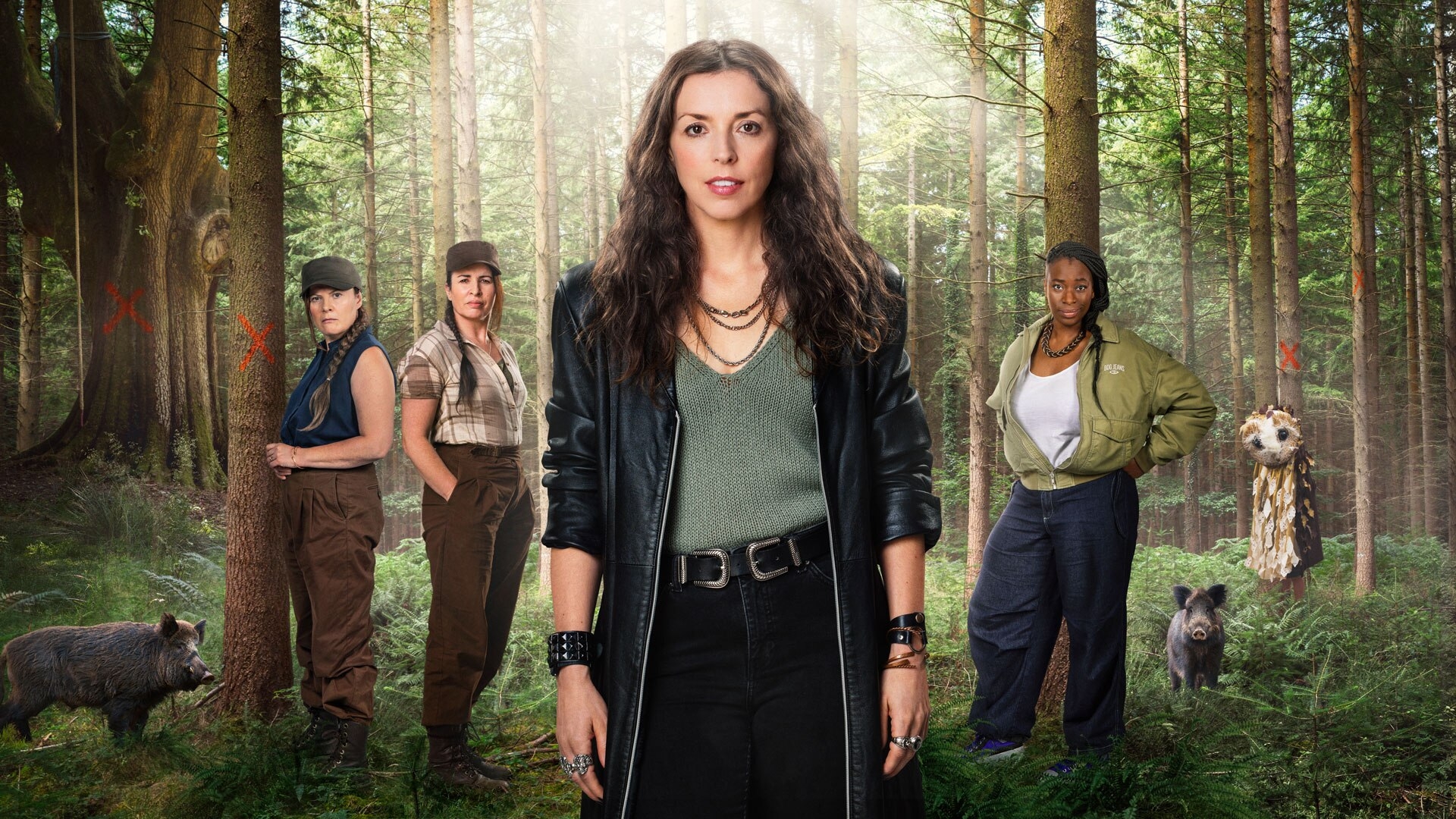 Mrs Brown's Boys
Loud-mouthed Irish matriarch Agnes Brown's favourite pastime is meddling in the lives of her six children. Sauciness and slapstick.
Freeview at home and wherever you are
You can now enjoy your favourite Freeview shows on your mobile or tablet. Browse great shows from BBC iPlayer, ITV Hub, All 4, My5 and UKTV Play, wherever you are.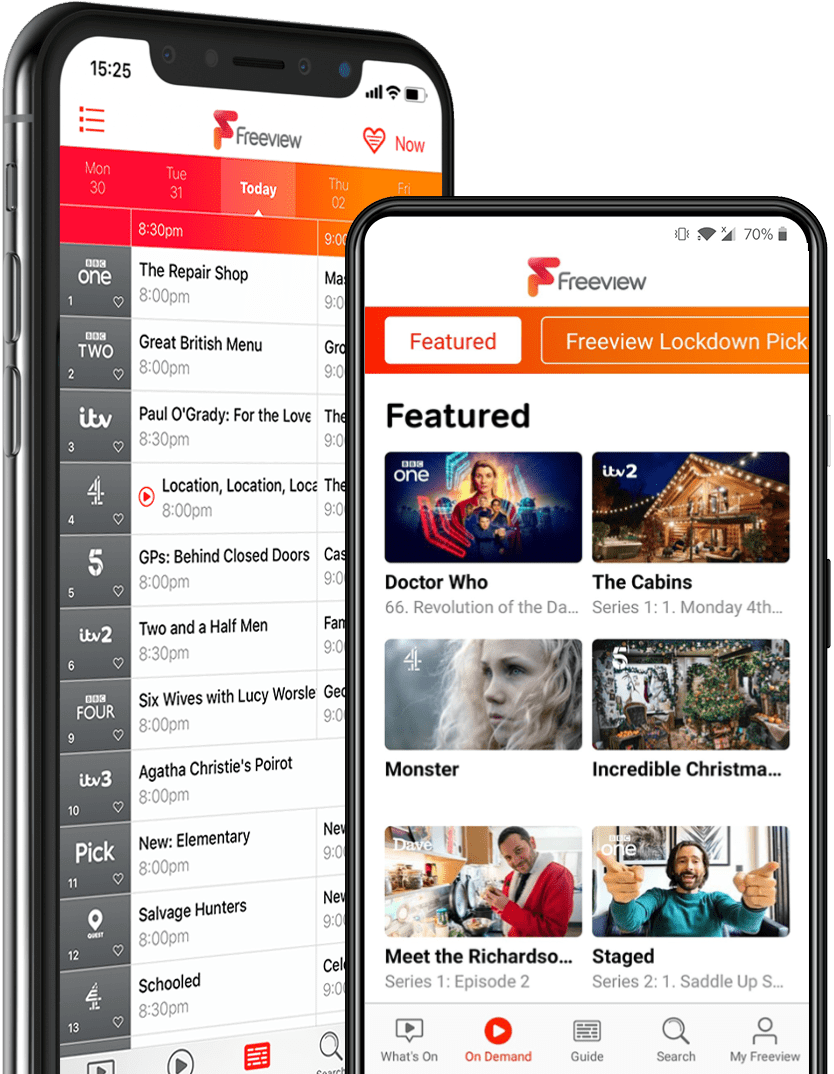 Ready to get Freeview Play?
Freeview Play offers an impressive 60,000+ hours of TV and over 1500 boxsets, across your favourite on demand players. All for free. 
Let's find the perfect set up for you.