Search for your favourite shows
With Search you can easily find shows across your favourite on demand players including BBC iPlayer, ITVX, All 4, My5 and more.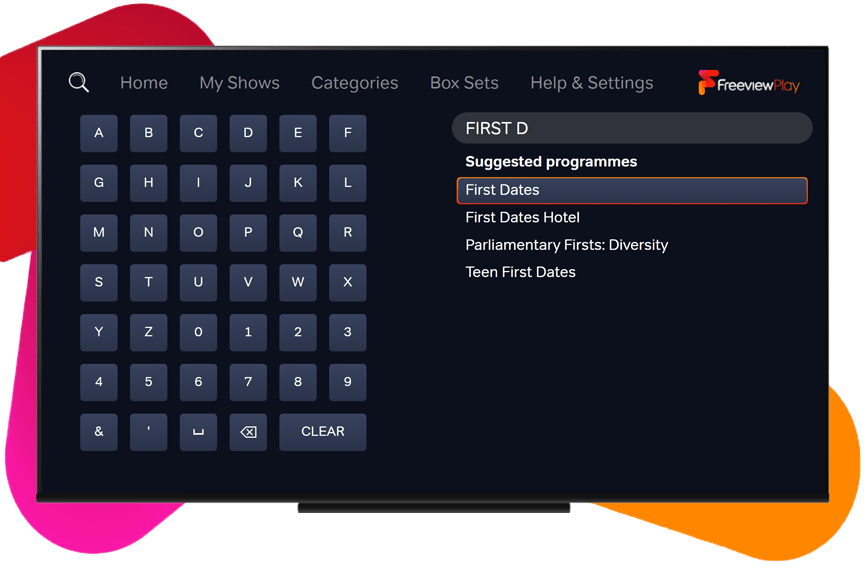 Discover great new shows
Plus, with the Recommendations feature, you can sit back whilst we showcase the best shows across all our on demand players, displayed by genre.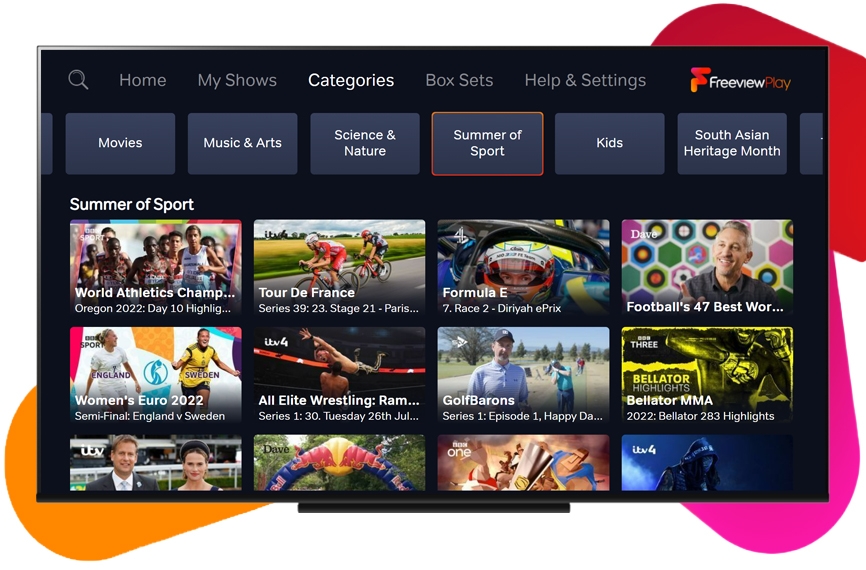 What to watch on Freeview Play
We have rounded up our pick of some of the biggest and best shows on Freeview Play.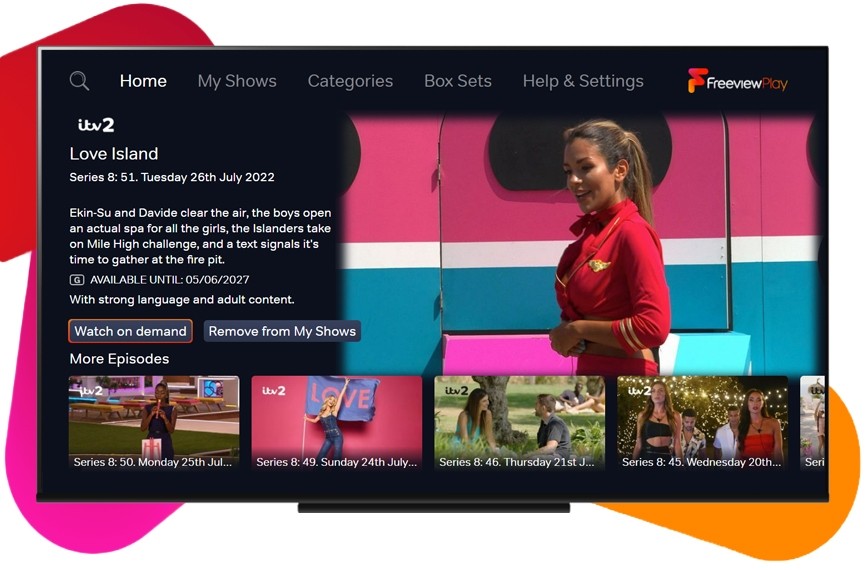 Get support from the 'Help & Alerts' section
Find out what's new and get help with your Freeview service.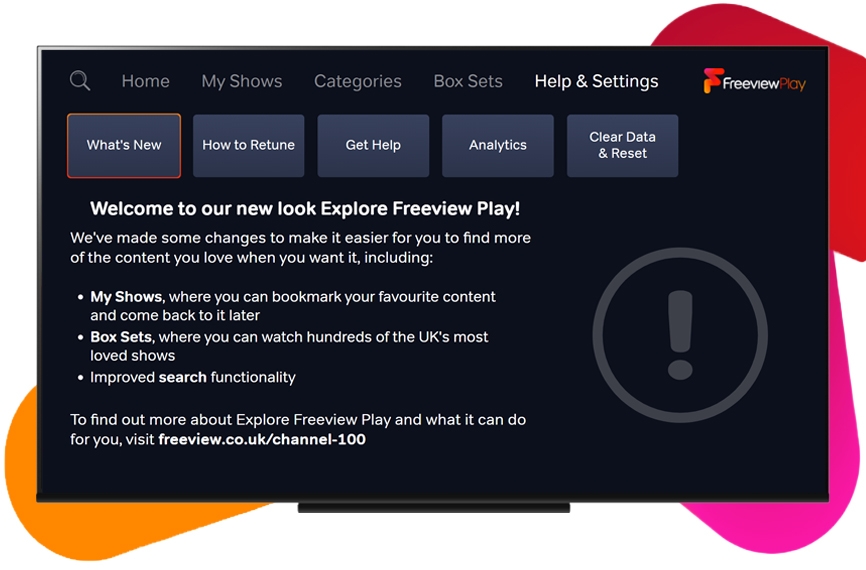 Get Started
Let's take a look at what's waiting at your fingertips.
Britain's talking TV and everyone's invited
However near or far apart we are, great TV is something we can all share. Now, Freeview is bringing the nation together to celebrate the best things on television – and everyone's invited.