The TV channel inspiring positive change, Together TV showcases an array of popular shows and famous faces, from inspiring cooking programmes to history, gardening and much more. And even better, Freeview Play viewers can watch it all for free. Simply ensure your television is connected to the internet and flick over to Together TV on Channel 83, or catch-up an hour later on Channel 285.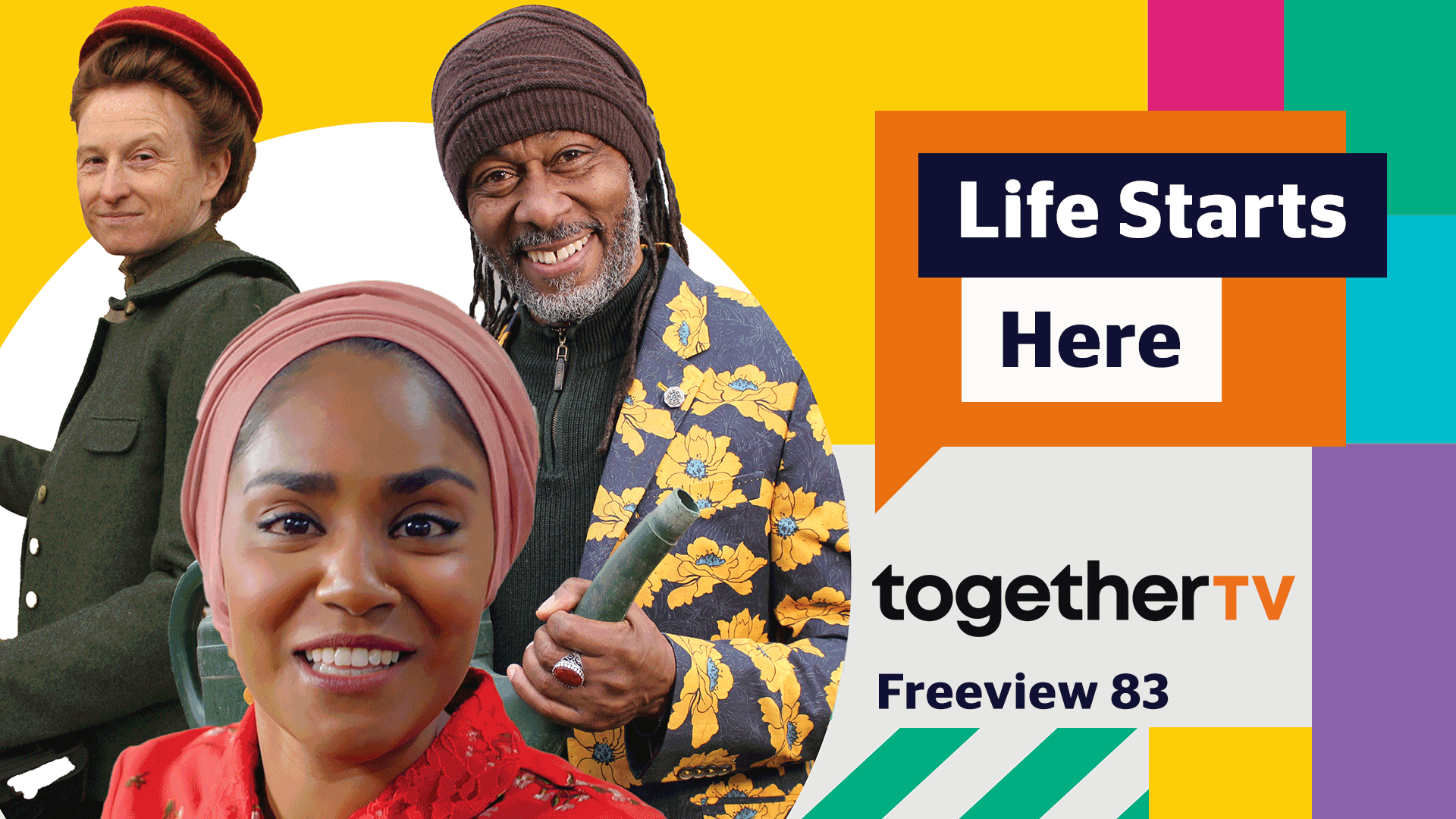 Top shows on Together TV
Queer Lives Today
This mini documentary series, funded by Together TV's Diverse Film Fund, tell the tales of queer lives across the UK including real-life mermaids, a trans boxer's fight outside of the ring, Britain's first out Muslim drag queen's gender affirmation surgery and Hollyoaks' Ross Adams and his husband's emotional child adoption journey.
Garden Rescue
The wonderful Charlie Dimmock and the Rich brothers compete to design gardens for homeowners around the country to transform them into spectacular spaces.
Wilderness Walks with Ray Mears
Follow Ray Mears as he travels alongside rivers, across mountains, and through forests to see some of the striking landscapes and natural treasures the UK has to offer.
Rare Breed
Spend a year in the shoes of some of Ireland's busiest farmers. See how the seasons affect what goes on at a farm and all the people it takes to keep a farm running smoothly. A realistic insight into rearing livestock and running a farm.
Doctor Thorne
This enchanting series, based on Anthony Trollope's novel, will transport you to a world of romance, scandal and unexpected twists.
Eric, Ernie & Me
Take a trip down memory lane with Morecambe and Wise in Eric, Ernie and Me. A nostalgic tribute to the scriptwriter Eddie Braden who was the chief scriptwriter behind one of TV's best comedy duos.
Edwardian Farm
Fans of Victorian Farm will love Edwardian Farm. Archaeologists Alex Langlands and Peter Ginn and domestic historian Ruth Goodman are back on the farm, but this time they're doing it 1910s style. Featuring questionable pickled apples and a GIANT homemade cider press, you'll be enlightened by how fossil fuels revolutionised farming.
RAF At 100 With Ewan McGregor
Ewan McGregor and his brother, retired Royal Airforce officer, Colin celebrate the 100th anniversary of the RAF. Together they learn about aircrafts and their feats in battle from the first World War to current-day conflicts. Go on the adventure with this charming dynamic duo.   
Want to watch Together TV, but need help?
Read Together TV's How To Watch guide