2020 Priorities and progress
Welcome to A Year in Freeview, Digital UK and Freeview's round-up of the most important developments for the UK's biggest TV platform over the last twelve months.

As we all know, 2020 was a year like no other. Despite the challenges, it was a year of significant progress for Freeview. Freeview Play is now being used in more homes than ever, it's available on more devices, with more high quality content and there are new ways to search for and access the programming that viewers love.

Through our teams' dedication and determination alongside strong partnerships and collaboration across the industry, we are now delivering more for UK viewers than ever before. Against a backdrop of debate on the future of public service broadcasting, Freeview continues to be the cornerstone of the UK's PSB system with a service that delivers high quality, highly trusted, regulated content, for free and for all.

Freeview Play now on more devices than ever

With over 12 million sales since launch and nearly nine million users, our connected TV service Freeview Play continues to go from strength to strength. Last year we were delighted to have agreed a number of landmark deals with both new and existing partners, making Freeview Play available on more TV models than ever before and helping us secure universality in a digital era.
We announced a new partnership with Google to bring Freeview Play to Android TV. Since then we have seen the range of Freeview Play Android-enabled TVs grow rapidly with products from Sharp, Vestel, Phillips, TCL and most recently Panasonic. Humax has also recently released a new Android recorder. Freeview Play now accounts for over 90% of many TV brands' ranges.
We confirmed a new five year agreement with existing partner Vestel, Europe's largest set manufacturer and a market leader in the UK producing TVs for more than 20 brands, including JVC, Hitachi and Toshiba. Vestel sells more TVs across its full range of brands than any other manufacturer in the UK.
And just in time for Christmas, Freeview Play arrived on selected Amazon Fire TV Edition sets in an agreement that saw a global platform recognise the importance of content from free-to-air broadcasters and the on-going role of live linear TV in the UK.
These new deals mean that Freeview Play was available on over 3.5 million TVs and set top boxes sold in 2020.
Freeview Play ensures that UK viewers can easily find and access UK content from public service broadcasters and other free-to-air channels.
With the latest smart TVs offering a variety of streaming services from global providers, Freeview Play delivers prominence for the UK's leading broadcasters across all routes to content including search and recommendations, the remote control and the user interface.
With a constant flow of new devices entering the UK market, ensuring British content is easily discoverable remains a focus of our work.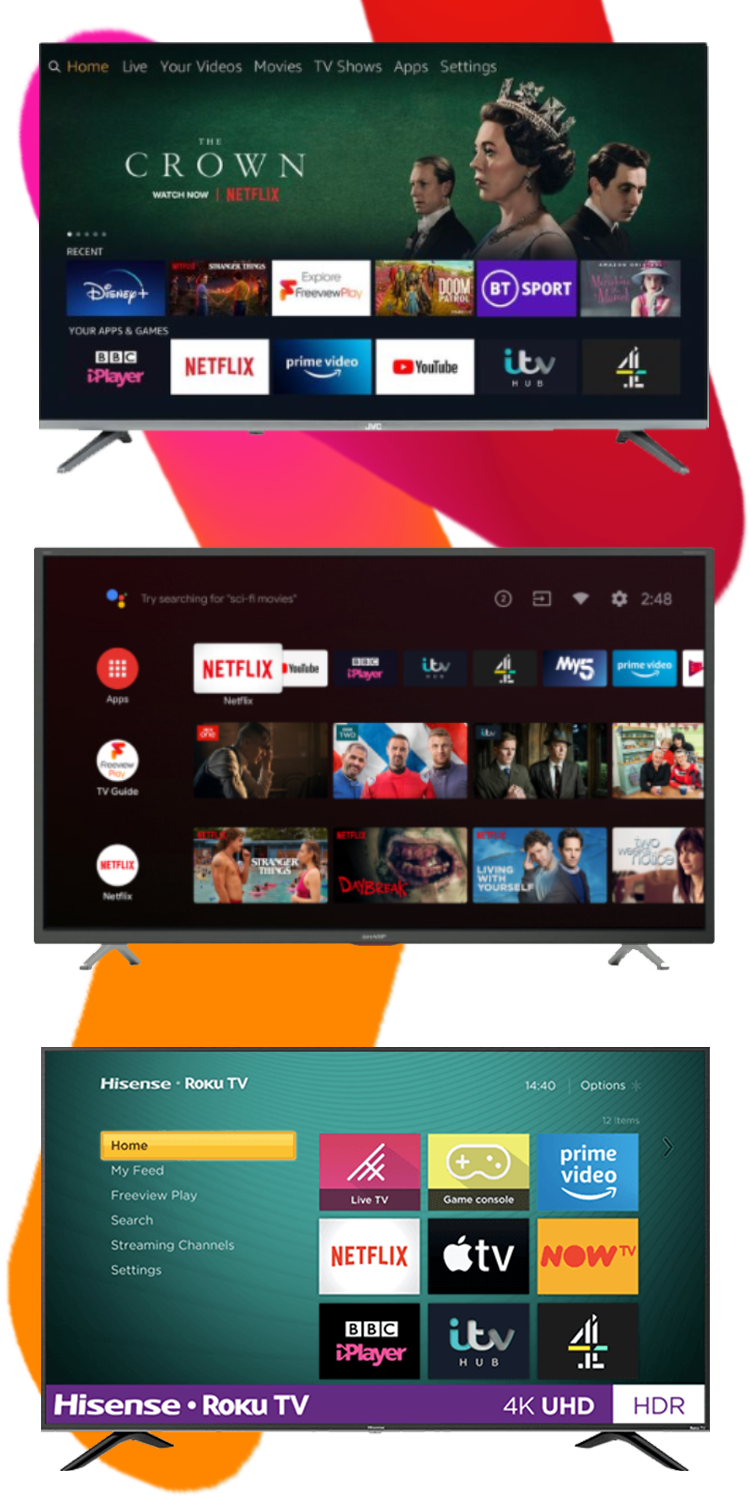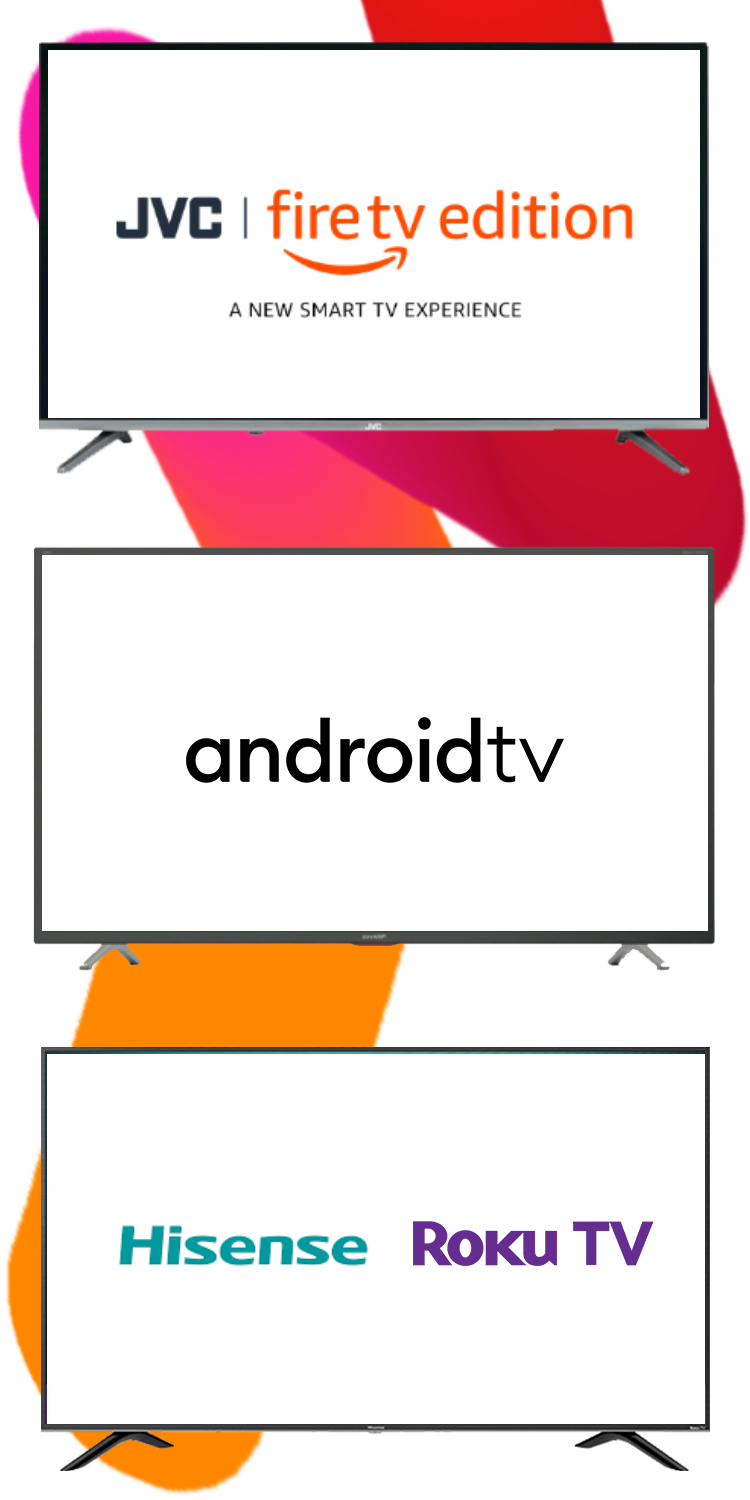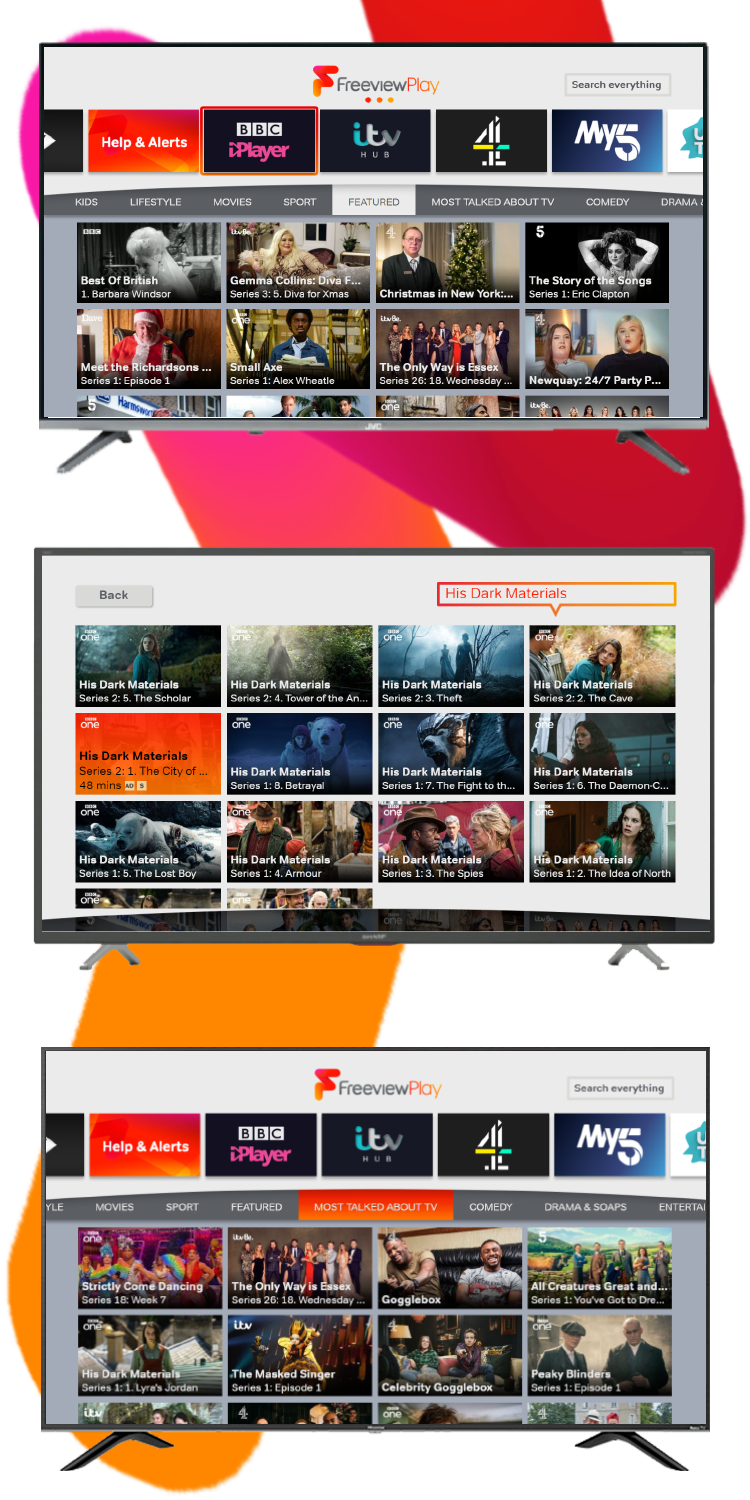 With more content than ever before

Last year Freeview brought more content to UK viewers than ever before with several new services launching on Freeview Play, a new linear channel and for the first time ever, Premier League football on live terrestrial TV.

Sony's Pop Player joined Freeview Play in the autumn bringing with it an exciting  range of content for 4-11 year olds. The launch was made possible through a partnership with Simplestream, whose new HbbTV player app paves the way for other content providers to bring on demand availability to their Freeview channels.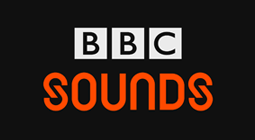 In early Autumn, BBC Sounds  arrived on Freeview Play with its vast library of live and on demand audio services.
As perhaps the world's first HbbTV audio playback application, additional testing and development were required to get it up and running, and we are delighted to have such a unique service available for viewers.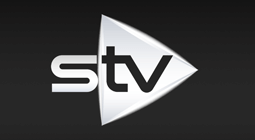 Another of the year's achievements includes our collaboration with STV to bring its library of in-house produced and exclusively licensed content to viewers across the whole of the UK. STV Player now sits alongside all the other great on demand players on Freeview Play, available for free across the UK and its content is fully integrated into search and recommendations results.

September saw the launch of Sky's award-winning channel focused on theatre, art, dance, music and literature – Sky Arts. With the creative industries under serious threat, the channel threw open its doors and is now free for everyone to watch, redoubling its mission to increase access to the arts and get the whole nation involved as the industry recovers.
In its first month on Freeview, the channel's average daily audience rose four-fold, it attracted nine million viewers who had not watched in the month before and its top 10 shows attracted an average audience of 220,000 compared with 60,000 the month before.​
The Premier League comes to Freeview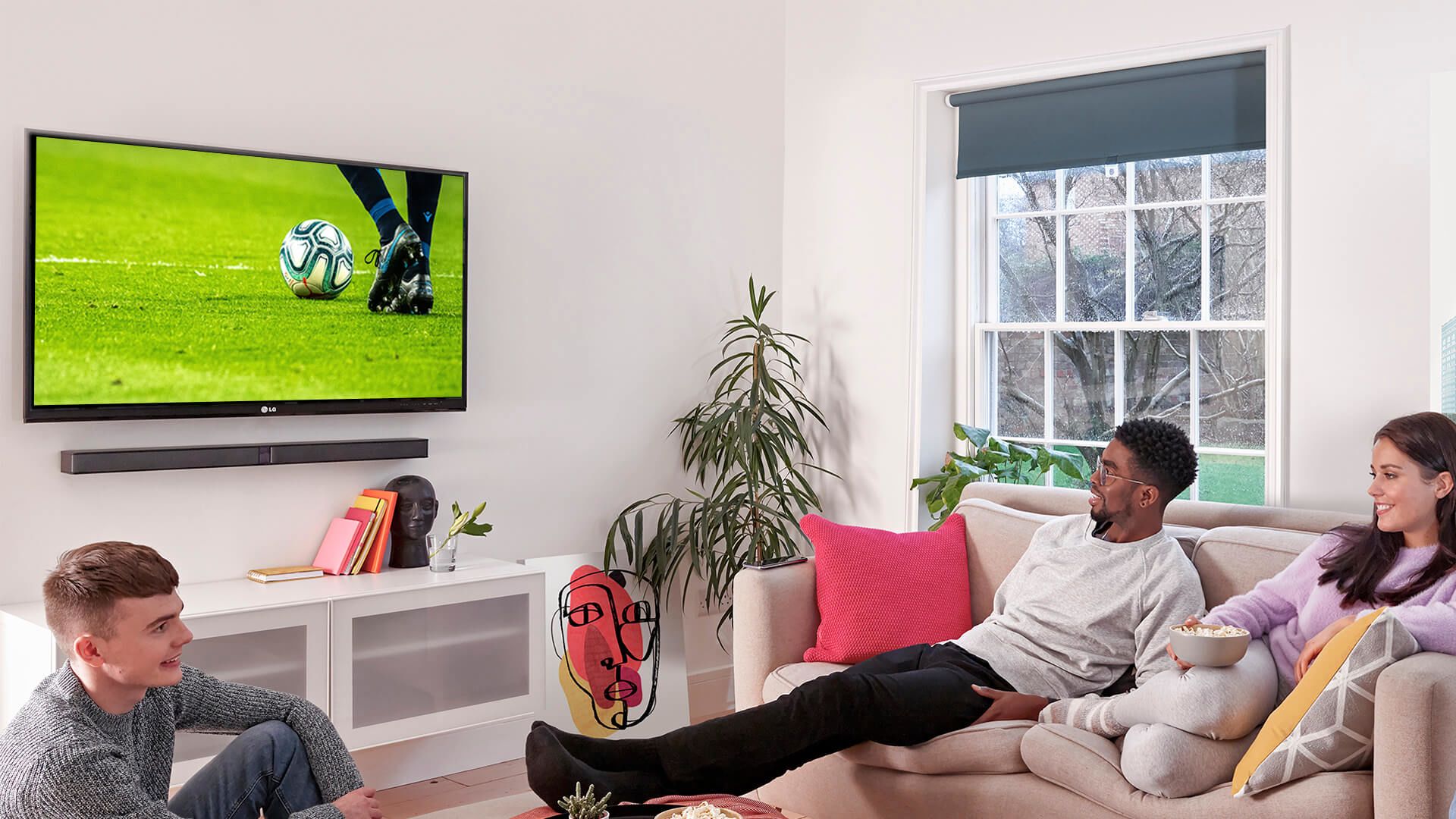 For many Freeview homes, the best news of last year came in the form of Project Restart with 29 Premier League matches shown free-to-view across the BBC and Pick on Sky. The decision paid off with audiences for the 24 matches on Pick up by over a third compared with average audiences for Sky Sports subscription channels.
Meanwhile the games broadcast on BBC One saw  an average audience of 3.8m, two and a half times more than the same average for a match available via pay. 

Freeview and Freeview Play continue to deliver the country's most popular shows to UK viewers – 95% of the country's most watched shows are available on the platform.
27 million viewers for the Prime Minister's address to the nation in March; 24 million for the Queen's address just a month later; an average of over 9.2 million tuning in live for the series finale of Bake Off, over 14 million for the series launch of I'm A Celebrity. Whether it's Des, Normal People, Gogglebox or All Creatures Great & Small, the biggest shows last year were on Freeview, live and on demand.
A better viewer experience

Behind the scenes we were busy working on a number of new initiatives to improve the viewer experience: a new accessible TV guide for viewers with visual and/or hearing impairments; Restart from within the TV guide allowing viewers to go back to the start of a programme if they missed the beginning;​ HD/SD substitution making HD channels more readily accessible where available;​ new genres for viewers to browse through in the Explore Freeview Play menu​.

A TV guide for all
The first dedicated solution of its kind, developed in partnership with accessibility experts and consumers, Freeview's new accessible TV guide makes browsing and accessing TV programmes much simpler for those who have a visual or hearing impairment.
Welcomed by Ofcom, charities and parliamentarians, the new tool meets all four requirements in Ofcom's amended EPG Code - a high contrast user interface, screen magnification, text-to-speech functionality and the ability to filter the guide according to one's own accessibility requirements.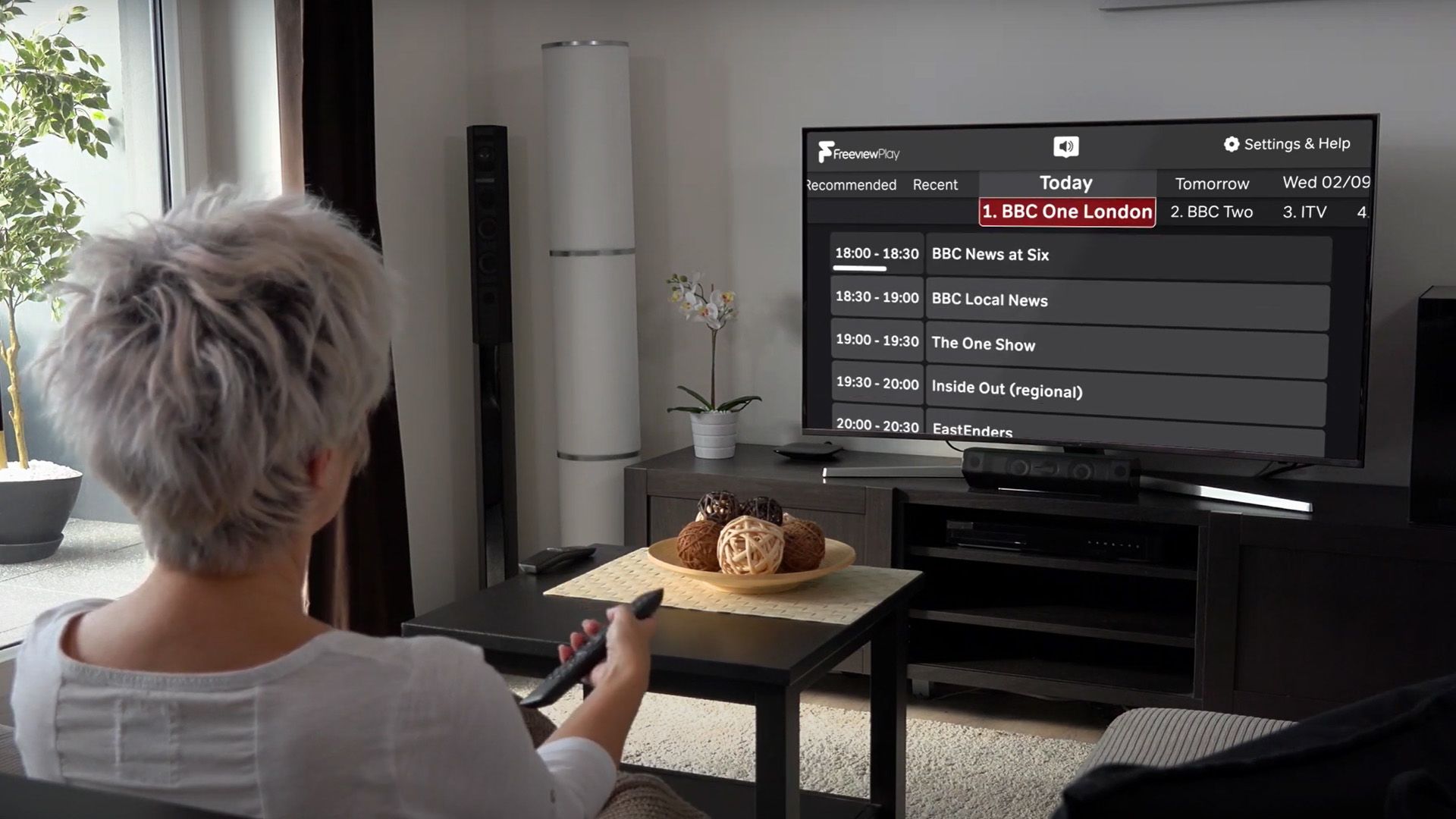 Never miss a show's start again​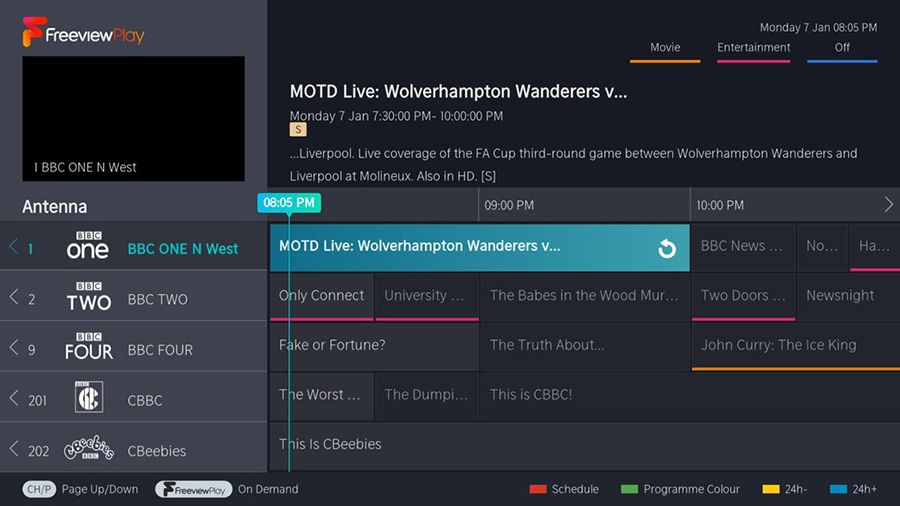 Working with the BBC, STV and manufacturer partners we were able to better integrate restart functionality into the latest Freeview Play TVs and are expecting to substantially extend the availability of Restart streams during 2021 so viewers can easily go back to the beginning of a programme. 
Making the most of picture quality
The latest 2020 Freeview Play TVs now include functionality which enables even easier access to HD versions of popular broadcast channels by switching the HD version into the most prominent slot for viewers who can receive it. For some models, the new functionality even removes the need to retune.
Bigger better recommendations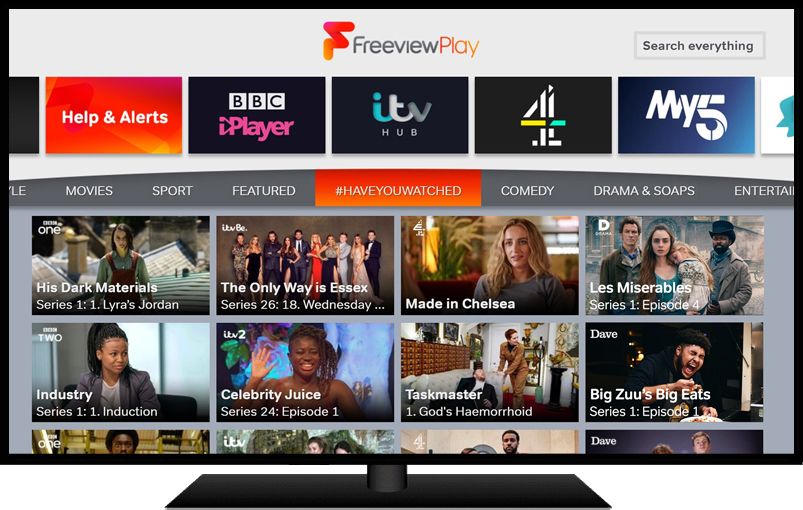 Our Explore Freeview Play menu allows viewers to browse by genres and last year we worked closely with content partners to introduce an even wider range of recommendations with documentaries, reality and crime drama very much the viewers' top choices for new genres.

As viewing behaviour evolves and consumer demand for a seamless user experience intensifies, Freeview and Digital UK remain committed to delivering a high quality viewing experience, for free. The initiatives we undertook last year all deliver on our mission to ensure everyone in the UK has access to a constantly evolving and improving free TV service.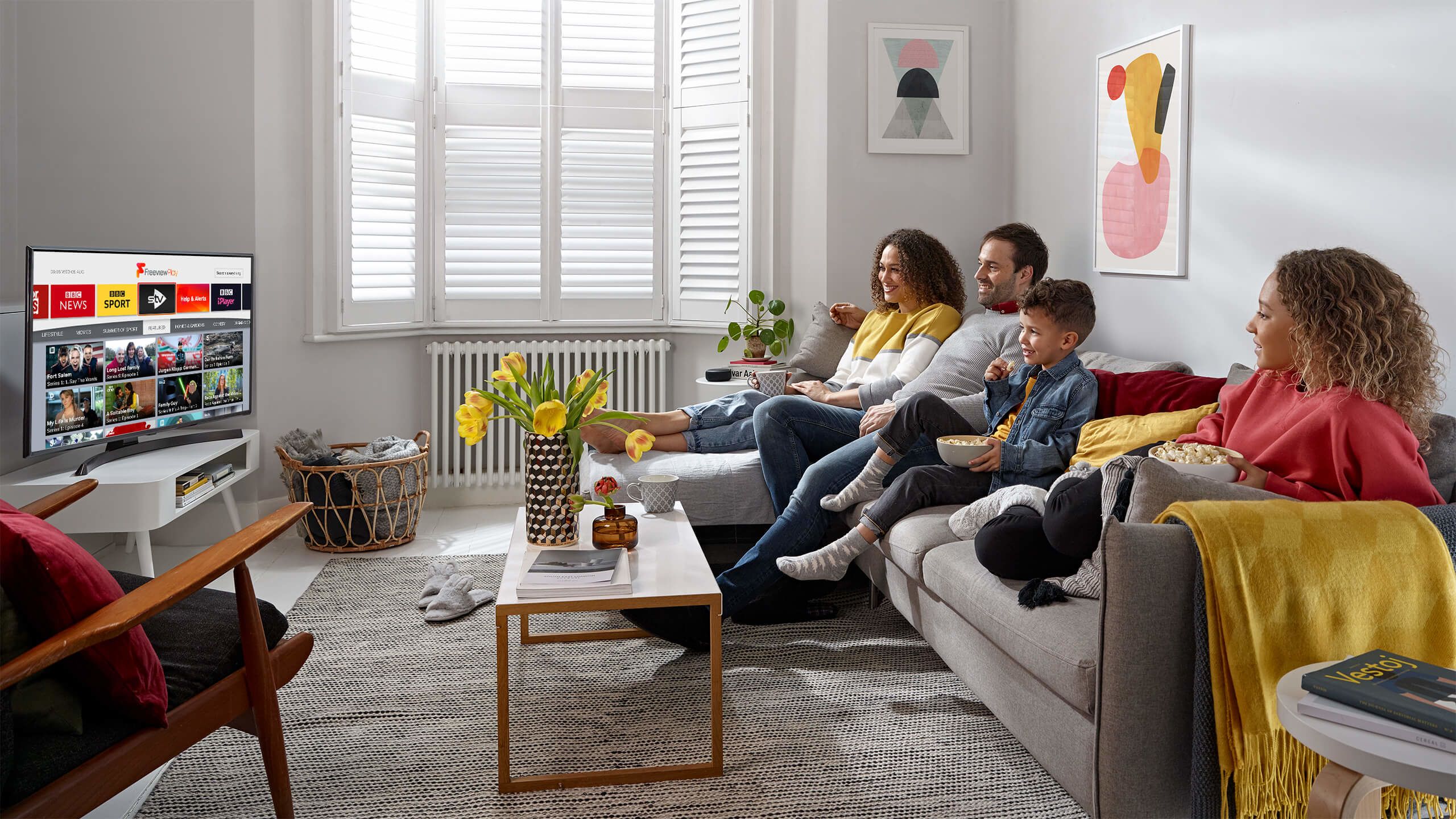 Better support for viewers

Welcome to Freeview Play
Last year, an upgrade to the Explore Freeview Play app allowed us to add new videos which introduce Freeview Play to new and existing customers and highlight Explore Freeview Play key functionality and content. Over time we anticipate these will stimulate greater discovery and consumption of over 28,000 hours of on demand content which Freeview Play makes available to users.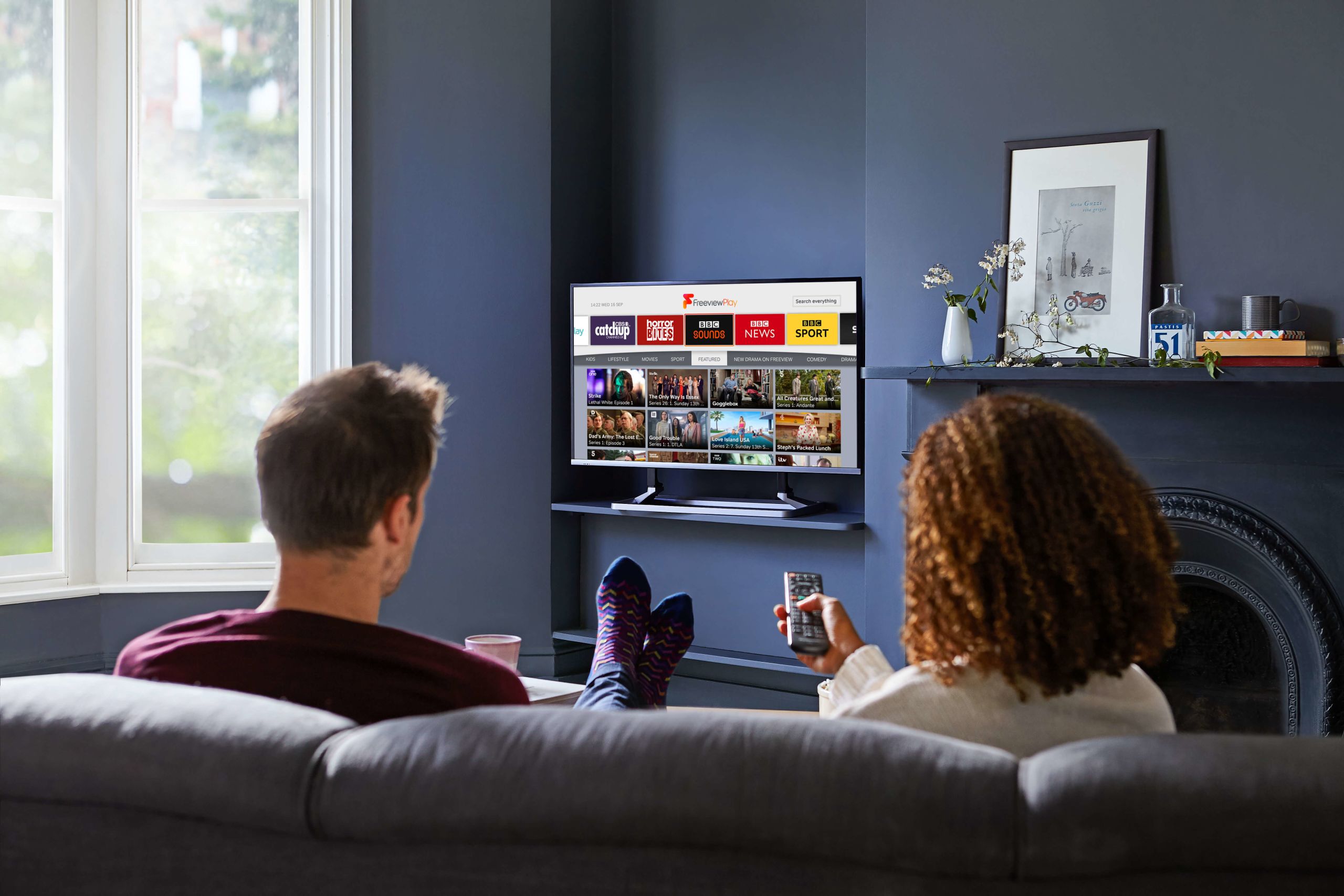 Streamlining Help
2020 also saw the launch of a new Help section on Freeview's website aimed at providing a more streamlined and effective process for viewers to diagnose and resolve potential issues. It also features the Freeview Channel Checker, FAQs and an Updates and alerts section for information on engineering works.
The website is an essential tool for serving viewers with almost two and a half million people using the Help sections of the site this year.
Clearance completed
The 700MHz Clearance Programme was a major infrastructure project mandated by UK Government to free up a significant proportion of the airwaves for future mobile use. Digital UK was responsible for its delivery working alongside Government and Ofcom, broadcasters and Arqiva. We also partnered with Digital Mobile Spectrum Limited (DMSL) and industry to support viewers through the process.

Despite the challenges of delivering the final stages of the project during the pandemic, the programme completed successfully, on time, on budget and most importantly, with minimum disruption to viewers.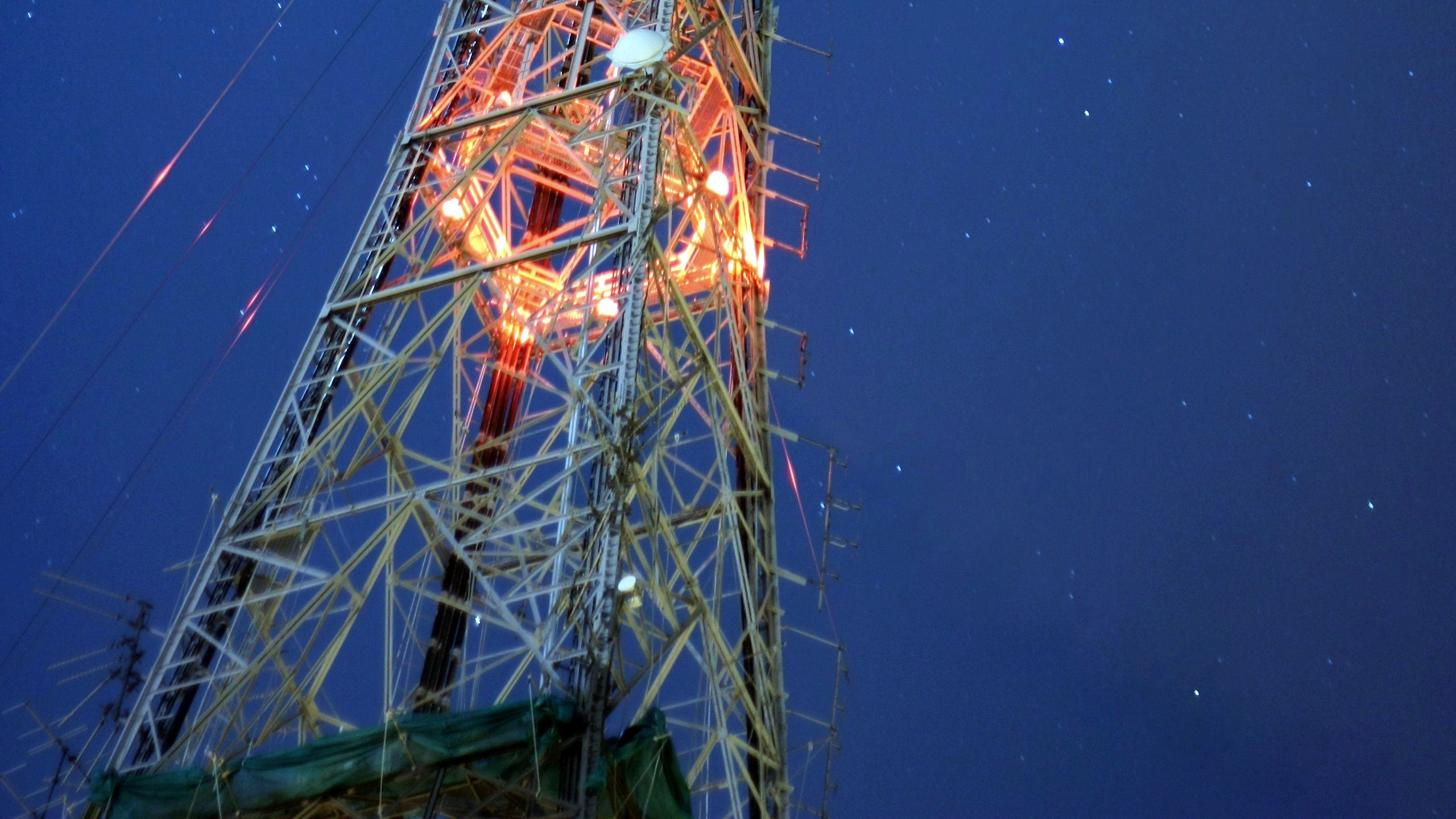 Engaging viewers during a global pandemic​

A message of support​
In response to the impact of the Covid-19 crisis, a brand new Freeview marketing campaign launched in Spring 2020. 'We're Always Here' ran on TV, VOD, social media, PR and digital channels, to highlight how viewers could stay entertained, connected, and informed, for free with Freeview, during this challenging period.

The power of TV to get people talking
Last year we consumed more TV than ever, thirty per cent more. TV helped us maintain a sense of normality and gave us shared experiences to help connect with others.
This looks set to continue in 2021. According to a recent study, two thirds of people think that TV has helped bring the nation together during the pandemic.
That's why we've launched #HaveYouWatched - a new campaign that recognises TV as a catalyst for conversation and to get us all talking about our favourite shows.
TV in the news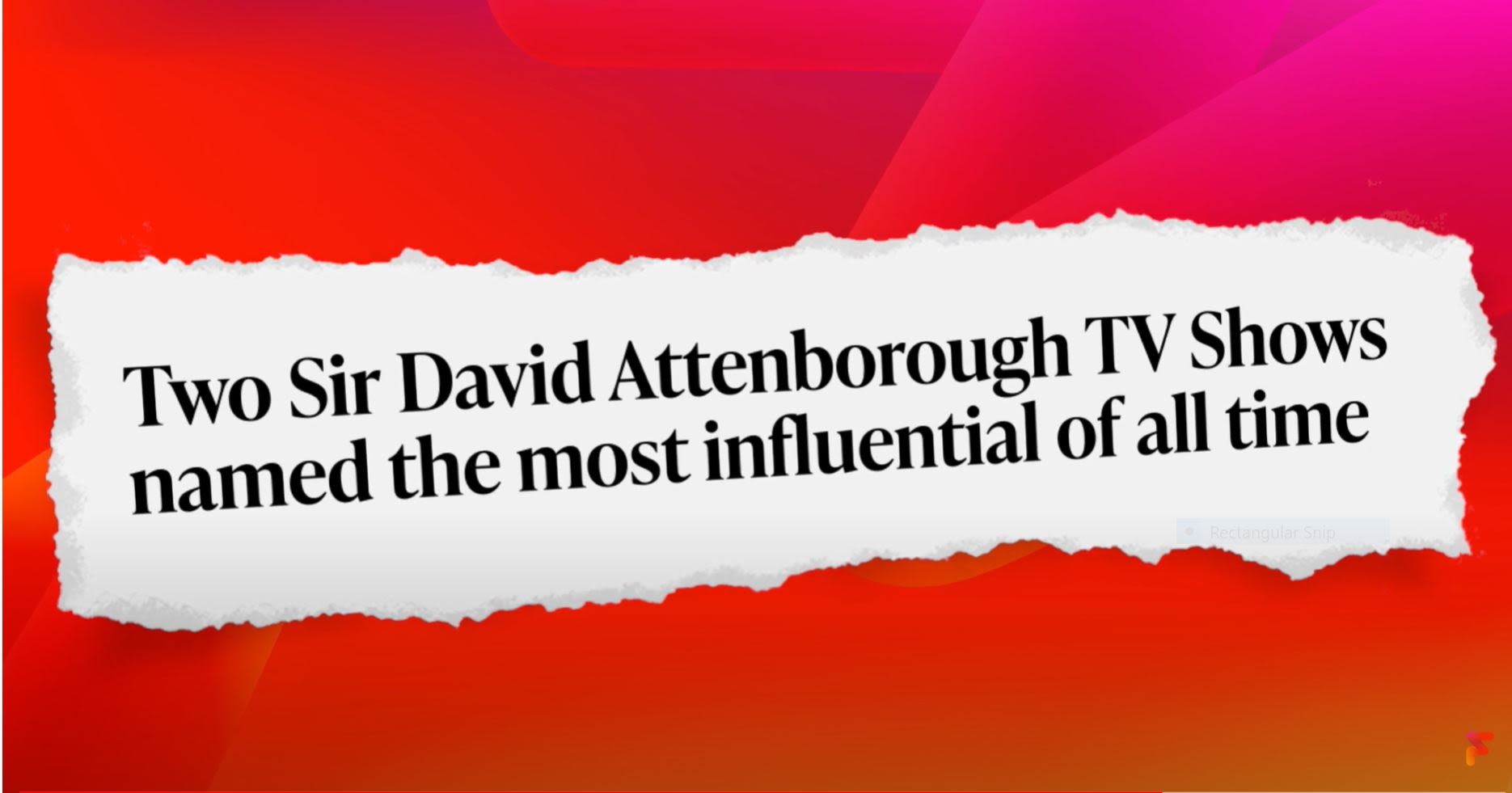 Last year Freeview made headlines in more ways than one. We launched our Life Admin campaign encouraging consumers across the country to take control of their paperwork after research showed that undertaking everyday admin helps give people a sense of achievement and adds to a feeling of calm.
We revealed viewers' top TV families with the Trotters being pipped to the post by Homer, Marge and their brood. And David Attenborough's Blue Planet and Planet Earth topped the list of most influential shows ever.
Our consumer PR activity focused on Freeview's role in providing free-to-view, universal access to the country's most popular and most important content at a time when TV has truly kept us entertained, informed and educated.
The future of UK broadcasting

2020 was a significant year for the debate on the future of public service broadcasting with Ofcom's PSB review Small Screen: Big Debate underway and DCMS announcing its own review including the appointment of an expert panel.

Freeview and Digital UK worked behind the scenes to inform that debate as well as facilitating platforms for industry wide discussion.​

Edinburgh TV Festival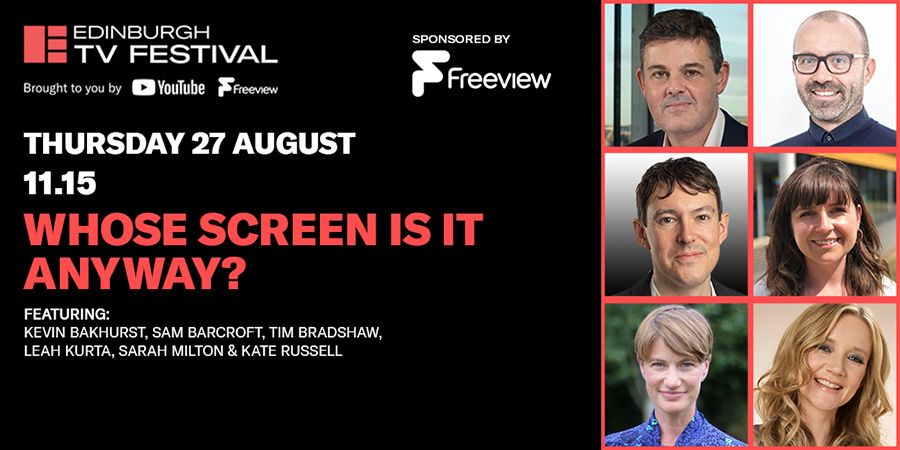 We were proud to be a joint headline sponsor of the 2020 Edinburgh TV Festival in a unique year that saw critical themes for the future of our industry front and centre in the Festival programme.
Working with the Festival team, we also produced a session - Whose Screen Is It Anyway? - on the myriad of ways viewers consume content in an age of choice and raised important issues about the future of content discovery and access.
Outside the box
Outside the box, Freeview and Digital UK's annual industry conference went virtual, bringing together senior figures from across the industry to consider the role of PSB in a changing media landscape; how PSBs can adapt and change in a global TV sector; and the kind of system needed to deliver public policy goals for UK viewers and wider society.
Hosted by broadcaster and journalist, Cathy Newman, Lord Grade, Mark Thompson, David Abraham, Ayesha Hazarika, Julia Hartley-Brewer, Anna Bateson, and Emma Scott were just some of the personalities to take part and help make the two day event a stimulating and informative discussion on the future of public service broadcasting.
Thank you
We would like to thank all our partners for their continuing support for Freeview and Freeview Play in 2020 and look forward to continuing working together to deliver great free TV to everyone across the UK in 2021.