Summer is in full swing, and while the sunshine might be tempting you outside, there's plenty of great TV to give you an excuse to stay in. From reality shows you can't tear your eyes away from to binge-worthy box sets and much more, keep reading to find out what's on Freeview Play this summer.
Significant Other on ITVX
Looking for something funny to settle down with this summer? Brand new comedy-drama Significant Other is a must-watch. After both hitting rock bottom, the lives of two lonely neighbours are changed forever following an ill-fated first encounter.
The Change on Channel 4
Another comedy to look out for this summer is The Change. Written by and starring Bridget Christie, this sharp, unflinching story follows a 50-year-old, married mother of two who's convinced she's got early onset dementia after forgetting what a shoe is called. But when her GP tells her it's the menopause, she feels empowered to do something for herself for a change.
Stream on Channel 4 from 21st June
Love Island on ITV2 And ITVX
The summer of love may already be in full swing, but that doesn't mean there aren't plenty more twists and turns to come before the final. Stay tuned for more chats by the firepit, pillow talk and nail biting recouplings.
Extraordinary Escapes with Sandi Toksvig on Channel 4
Looking for summer staycation inspiration? Sandi Toksvig and some of the nation's most fascinating and funny women explore the delights of the UK's wildest, most remote and beautifully designed holiday hideaways.
Wonders of the World I Can't See on Channel 4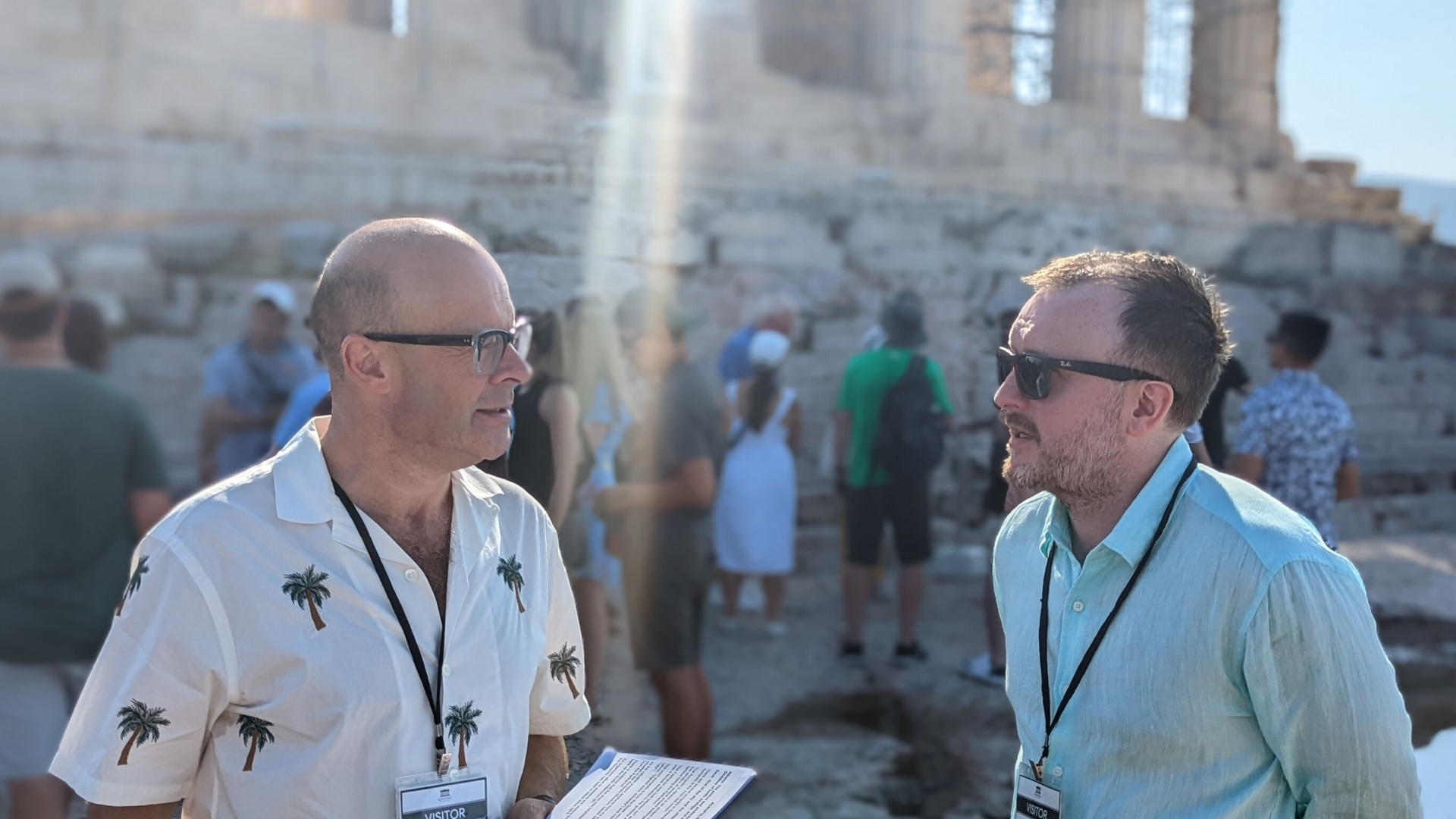 And if you're looking to head a little further afield, comedian Chris McCausland is travelling across the globe to explore some of the world's most iconic, unforgettable landmarks in a new and unique way. Chris is blind, and in each episode he's joined by a different celebrity guest as his travelling companion. As well as trying to bring these magnificent places to life with their words alone, Chris's companions will do their best to prove to him that there's much more to visiting these places than just what they look like. 
Stream on Channel 4 from 19th June
Ben Fogle: New Lives in the Wild on Channel 5
Summer is one of the most popular times of the year to move house, and if you're thinking about upping sticks, the latest series of Ben Fogle: New Lives in the Wild is worth tuning into. Travelling round the world to visit people who have given up the rat race, Ben Fogle might just inspire you to explore somewhere new. 
Royal Ascot on ITVX
No ticket for the Races? Join ITV for highlights of one of the most prestigious races in the British racing calendar. This race will see some of the worlds finest race horses compete at one of the world's most famous venues. 
Watch on ITVX on 19th June
Glastonbury on BBC iPlayer
Nothing says summer like a festival, but if you're not lucky enough to get a ticket to the iconic Glastonbury, the BBC is also returning to Worthy Farm for all of the coverage you could need of the greatest festival in the world. And if you can't wait that long, head to BBC iPlayer right now to see highlights from previous years and much more.
Puzzling on Channel 5
After an exhausting day enjoying the sunshine, relax in front of the TV with Channel 5's brand-new quiz show. Historian Lucy Worsley will attempt to find "Britain's ultimate puzzler" as contestants take part in five rounds testing a variety of skills from their language, calculation, lateral thinking, visual intelligence and memory. 
Watch on Channel 5 from 21st June