When it launched in 2014, Android TV was huge news in the world of home entertainment. Based on Google's Android mobile operating system, the smart TV operating system gives you access to the Google Play Store for apps and games on your telly, alongside a host of useful features such as Google Assistant voice control and the ability to cast content from your smartphone.
Much like Freeview Play, Android TV is optimised for content discovery. Since 2020, Freeview Play has been available on Android TVs from a range of manufacturers.
Android TV isn't the only TV operating system out there, though. There's Amazon's Fire TV, RokuOS, Firefox OS, and more – all with their own special features, which can become confusing to make sense of when you're looking to buy a new TV.
To make the TV buying process that little bit easier we've rounded up the key facts you need to know about Android TV, alongside some useful tips and tricks to get the most out of your telly.
A world of content at your fingertips
With Freeview Play on board, your Android TV gives you access to over 60,000 hours of on demand content for free. As well as live channels, you can enjoy 12 catchup players*, more than 1,500 boxsets, and a host of movies without having to pay a penny.
That's a whole lot of content – and you can even top up your Freeview Play service with the likes of Netflix and Prime Video, which come predownloaded on Android TVs.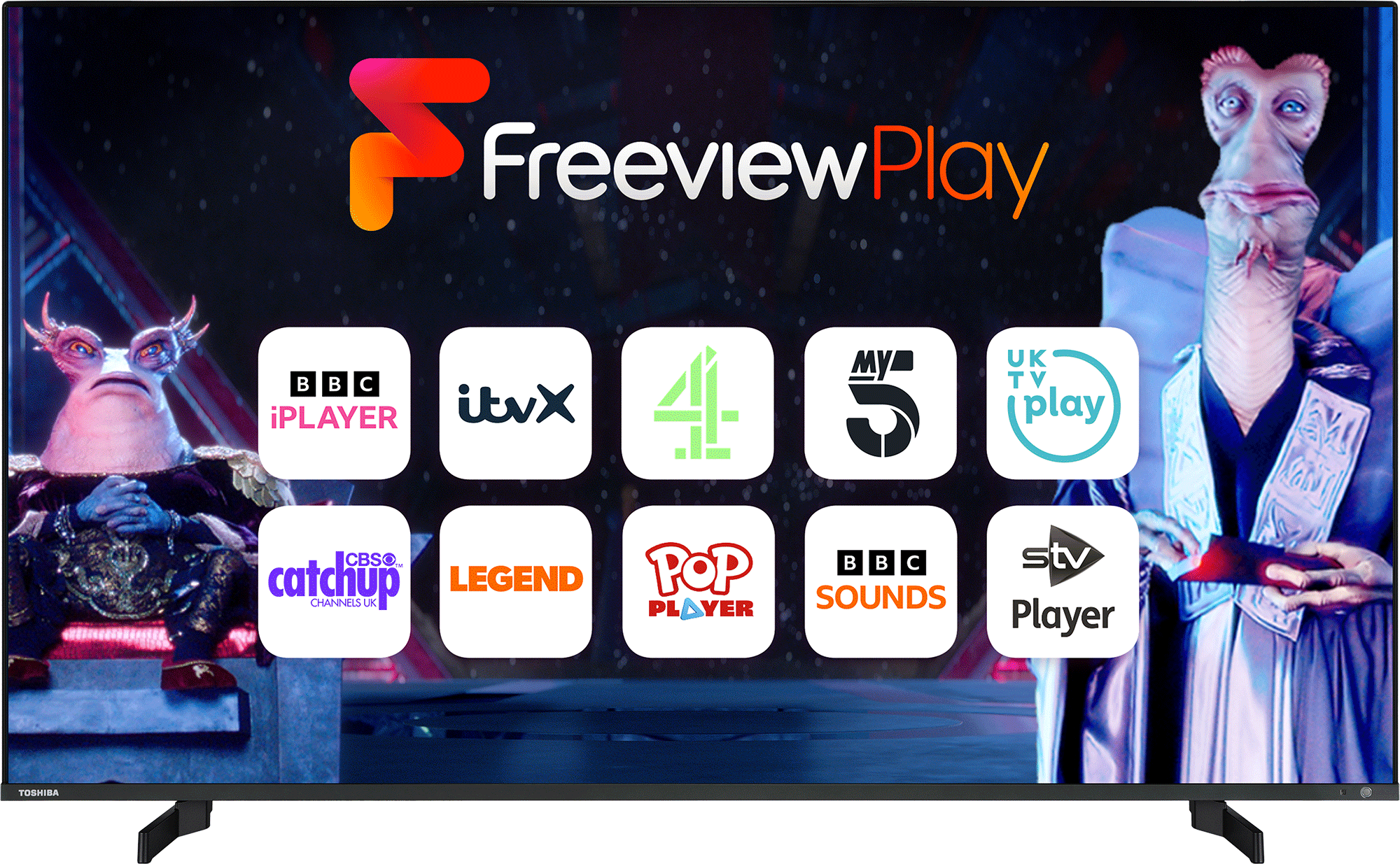 As such, the Android TV interface has been specifically designed to make content discovery as easy as possible. Freeview content recommendations specifically take centre stage in the 'On Now' live TV section, which gives you a useful preview of shows as they air, and the 'On Demand' catchup section.
It's Play-time
Aside from all those shows, movies, and boxsets, Android TV has the might of Google Play built-in, giving you a wealth of apps available to download to your TV.
While you won't find all the same apps you might find on your smartphone, there are plenty to get stuck into – not least, Google Play games.
To get the most out of single player, multiplayer, online, and offline titles, you might want to invest in a gamepad to control your games. Otherwise, you can use Android phones/tablets or in a pinch, the remote control that came with your TV should work well enough.
Say it out loud
We can't talk about Android TV without mentioning Google Assistant. It's arguably the operating system's best feature, allowing you to control your TV with your voice.
There are the classic commands, such as volume control, play/pause, and turning your TV on/off – but you can also ask Google Assistant questions about the weather, facts about the show you're watching, and pretty much anything else you can think of. What's more, if you have other smart home devices linked to your TV, you can even ask Google Assistant to do things like 'dim the lights' or 'turn the thermostat down'.
Cast away
The other big benefit of Android TVs? They come with Chromecast built-in, which makes it super easy to share movies, music, photos, and more from your mobile, laptop, or tablet onto your TV screen.
Where can I buy a Freeview Play Android TV?
You'll find Freeview Play built into most new TVs and many manufacturers also use the Android TV operating system – Toshiba, Sharp, Philips, Panasonic, Cello, and TCL, to name a few. Head to our Product page to browse the best Freeview Play TVs you can buy today.
Alternatively, you can upgrade your existing TV with a set-top box. The Humax Aura gives you all the benefits of Android TV and Freeview Play, as well as the ability to record up to four shows at once while watching a 5th and to store up to 1,000 hours of recordings.
Find out more about Freeview Play
*All the information in this blog about number of channels, on demand players, hours of content and number of boxsets includes devices supporting the ITV Hub or the ITVX application.