To mark Pride Month this year we have rounded up some of the incredible shows available now that celebrate LGBTQ+ creators, actors, and communities. 
This is Going to Hurt, BBC iPlayer
Junior doctor Adam juggles his personal life with his boyfriend Harry against his hectic job on the labour ward. In the chaos of the ward, he makes his first big mistake.
Lily: A Transgender Story, BBC iPlayer
Documentary filmed over five years. We follow Lily Jones as she transitions from male to female, leaves her seaside home for the city, undergoes gender reassignment surgery and finds love.
Feel Good, All 4 
Comedy starring Mae Martin as Mae, who is recovering from drug dependence and navigating the modern-day world of love, addiction and sexuality. Series 1 is available on All 4, and Series 2 is available on Netflix. 
Anne+, All 4
Dutch coming-of-age drama from Walter Presents about a girl dating girls in Amsterdam. Anne wants to find someone to love and a job that she likes: is that too much to ask from life?
Pride, BBC iPlayer 
In 1984, with Margaret Thatcher and the Conservative Party in power, a group of lesbian and gay activists, led by Mark Ashton, find unlikely allies in a collective of Welsh miners taking industrial action following pit closures.
Cucumber, All 4 
Original drama series from Russell T Davies exploring the passions and pitfalls of 21st-century gay life. 
Banana, All 4
Witty, heartfelt and unique interlinked stories covering different aspects of LGBT life, featuring the most exciting emerging talent. 
Tofu, All 4
YouTuber Benjamin Cook explores modern sex in all its variety in this exclusive online series, interviewing members of the public and the cast of dramas Cucumber and Banana.
Pose, BBC iPlayer
Groundbreaking US series about the underground world of 1980s ball culture, set at the height of the AIDS epidemic.
God Shave the Queens, BBC iPlayer
All the queens from Season 1 of RuPaul's Drag Race UK embark on a UK tour.
Sugar Rush, All 4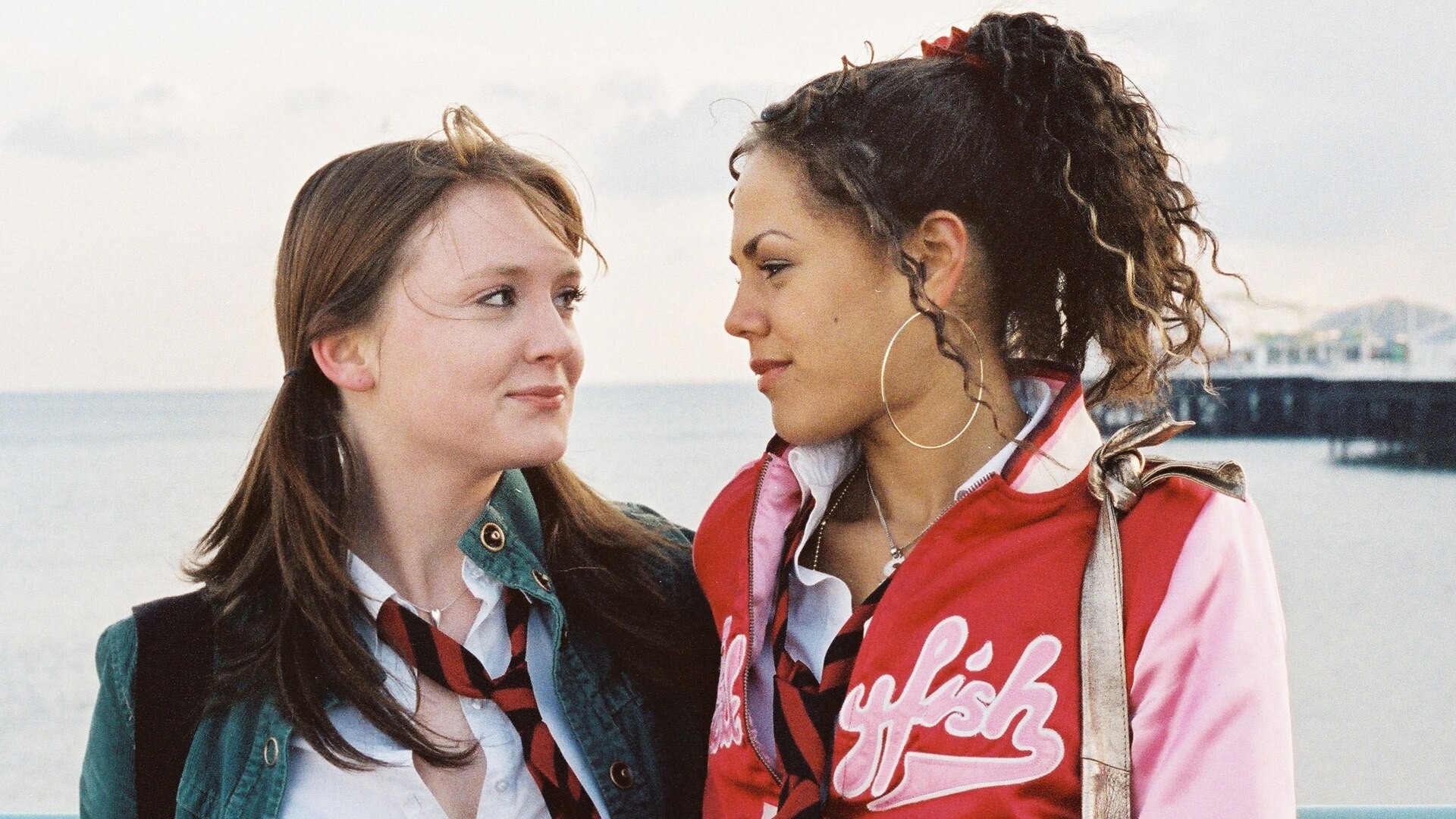 Drama series based on the novel by Julie Burchill. Teenager Kim has moved to Brighton and developed an earth-shattering, hormone-surging crush on her new best friend, Sugar.
The Bisexual, All 4
Comedy drama with Desiree Akhavan and Maxine Peake that explores the difference between dating men and women from the perspective of Leila who, for the first time, finds herself doing both
Twenties, BBC iPlayer
A figuring-it-out comedy by Lena Waithe. Wannabe screenwriter Hattie is an unapologetic, queer, African-American woman. Hollywood isn't ready for her, but is she ready for Hollywood?
Caitlyn Jenner: Honesty, BBC iPlayer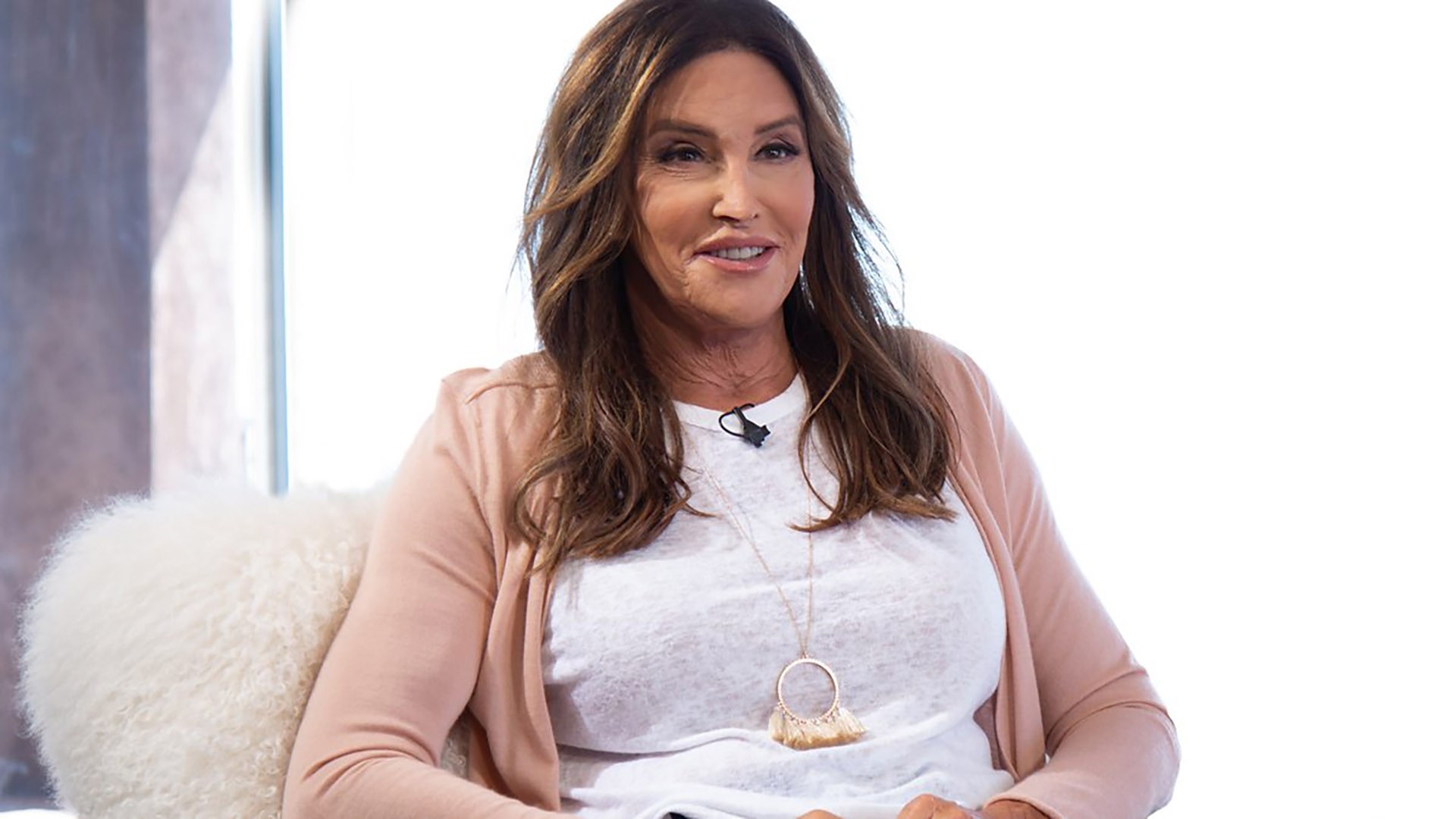 The world's most famous transgender woman, Caitlyn Jenner, explains why honesty is the key to peace of mind. In 1976, Caitlyn – then known as Bruce – won Decathlon gold at the Montreal Olympics. She was called 'the world's greatest athlete'. Fame and adulation followed, but gender dysphoria – where there's a mismatch between someone's biological sex and their gender identity – was always bubbling away under the surface. In 2015, Caitlyn finally came out as a transgender woman. 
Queer as Folk, All 4
Set in and around the Manchester 'scene', this groundbreaking Channel 4 drama, documents the lives and loves of young gay men Stuart, Vince and Nathan.
Olly Alexander: Growing Up Gay, BBC iPlayer
Documentary in which Years and Years frontman Olly Alexander explores the mental health issues faced by members of the LGBT+ community.
Queers, BBC iPlayer
In the first of eight short monologues written in response to the 50th anniversary of the Sexual Offences Act, a young man returning from the trenches of the First World War recollects a love that dared not speak its name.
Genderquake, All 4
In 21st century Britain, what it means to be a man or a woman is changing. Eleven strangers of different gender identities and sexualities spend a week together - with explosive results.
The Handmaiden, All 4
BAFTA-winning adult drama set when Korea was under Japanese colonial rule. A conman's plan to defraud an heiress creates a web of duplicity and sexual intrigue. In Korean/Japanese/subs.
Gentleman Jack, BBC iPlayer
Set in 1832 West Yorkshire, England, Gentleman Jack is inspired by the true-story and coded journals of Anne Lister (played by Suranne Jones), and follows her attempt to revitalize her inherited home, Shibden Hall, and find herself a wife.
Our Baby: A Modern Miracle, All 4
This intimate film follows transgender couple Hannah and Jake Graf on a journey through prejudice and surrogacy to a birth in the middle of lockdown.
Drag SOS, All 4
Drag collective the Family Gorgeous help unlikely protégées to rediscover their confidence
Out on Strike, All 4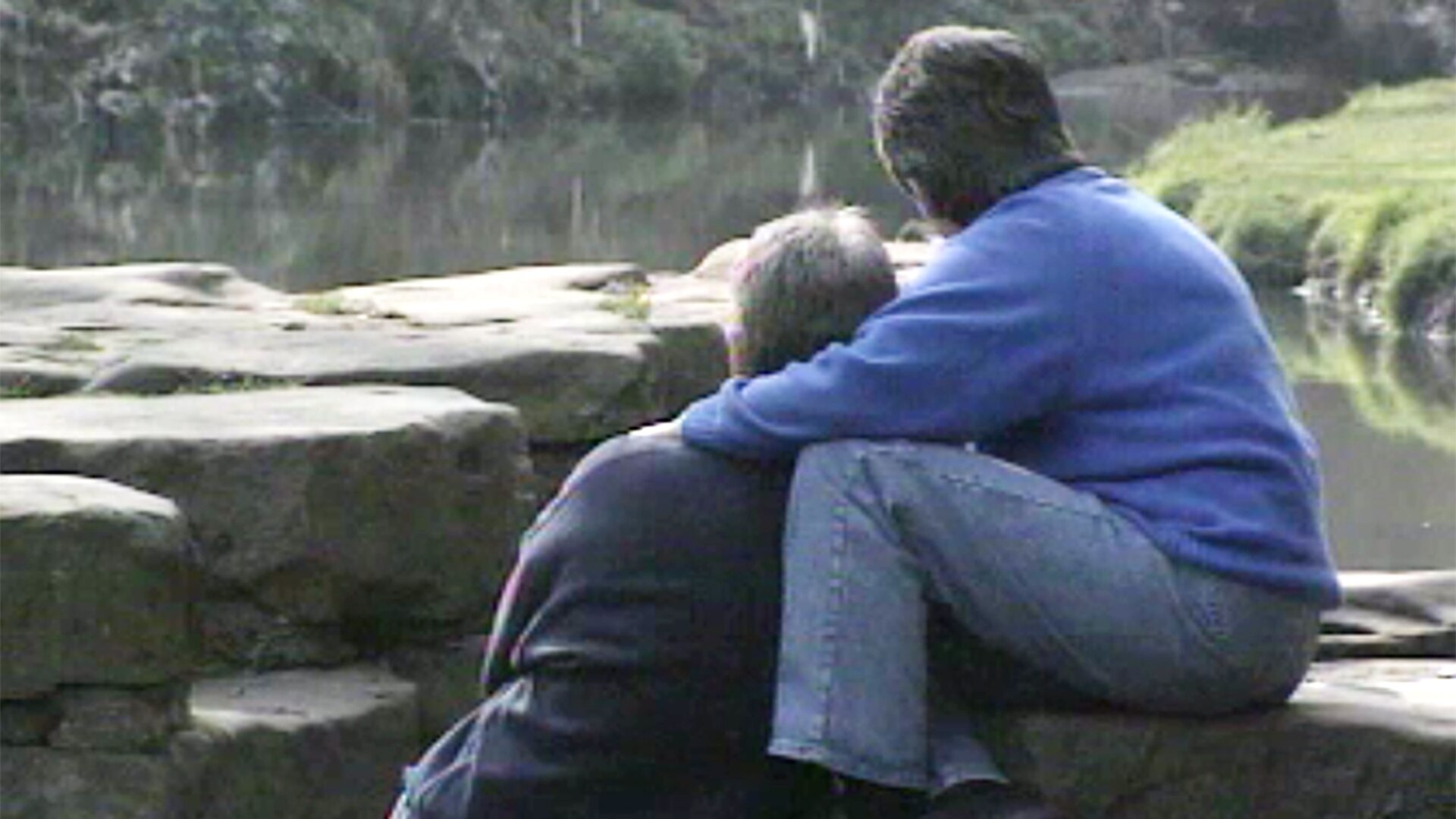 The humorous and candid true story of two miners' wives who met and fell in love during the 1984 miners' strike. 
Live at the Apollo: Pride, BBC iPlayer
Celebrating great stand up from LGBT+ people who have appeared on the Apollo stage. This episode features Fern Brady, Desiree Burch, Alan Carr, Larry Dean, Eddie Izzard, Joe Lycett and Zoe Lyons.
We Are Who We Are, BBC iPlayer
Fraser is 14 and he has recently moved to an American military base in Veneto, Italy, from New York. While familiarising himself with his new surroundings and engaging in a complex relationship with his mother, a US Army colonel who is soon due to take control of the military base, he meets the other American kids who live there. He struggles to fit in, but is especially intrigued by one person: the mysterious Caitlin.
Queer Britain, BBC iPlayer
Exploring what the queer landscape has to teach about identity, acceptance and equality.
A Very English Scandal, BBC iPlayer
Based on a true story, starring Hugh Grant and Ben Wishaw. A Very English Scandal enraptured critics and audiences alike when it first aired in 2018. It tells the story of Jeremy Thorpe, the leader of the Liberal Party in the late 1960s, who is desperate to hide his affair with Norman Scott. As long as Norman Scott is around, Thorpe's brilliant career is at risk, and eventually Thorpe can see only one way to silence Scott for good. 
And Then We Danced, All 4
Romantic coming-of-age drama starring real-life dancer Levan Gelbakhiani. Two male dancers must keep their relationship secret in the macho world of Georgian dancing. In Georgian/subs.
Coming Oot! A Fabulous History of Gay Scotland, BBC iPlayer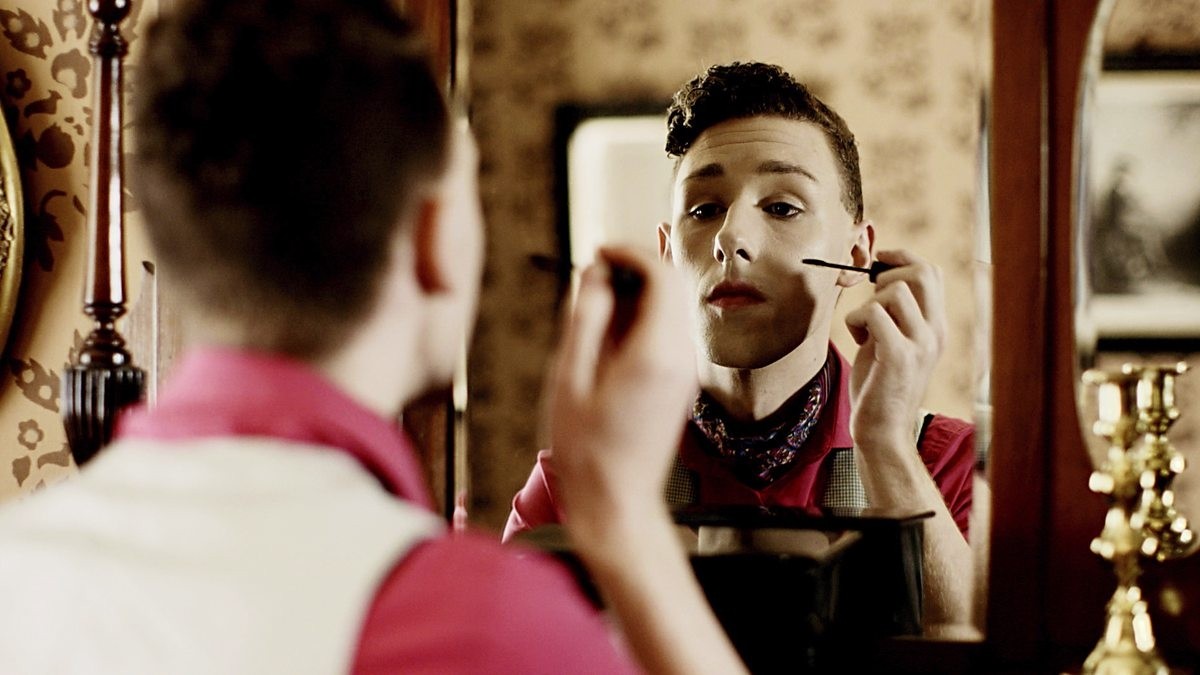 Celebrating the postwar history of Scotland's gay community which, over 70 years, has seen gay men and lesbians transform from Scotland's pariahs to Scotland's pride. Using a rich mix of eyewitness testimony, jaw-dropping archive and historical research, the documentary charts radically changing attitudes. Scotland was over a decade behind England and Wales in decriminalising homosexuality but now has the best gay rights in Europe: nothing short of a revolution.
It's a Sin, All 4
An incredibly moving drama from Russell T Davies about five friends. With their lives tested as they grow up in the shadow of AIDS, they're determined to live and love more fiercely than ever.