One positive to come out of lockdown is that we have been given a chance to reflect on the things that matter most in our lives – for many people, this has been spending more time with family. Being at home has provided an opportunity to bond and focus on loved ones more than ever – an unprecedented luxury that many of us haven't been used to due to the hectic schedules of our usually busy lives.
Of course the one communal activity that brings the whole family together is watching TV, and our most recent nationwide study reveals that family TV time is back, with British broods now watching an impressive 18 hours of TV together every week - four hours more than before the lockdown. In fact, more than half of Brits said watching TV as a family during lockdown had been a bonding experience, bringing them closer together. 
The shared experience of watching TV with the flock has also helped with people's mental health and wellbeing during these challenging times. For 45% of the nation's families, TV has helped them feel connected to the rest of the world, with a quarter claiming that watching TV with their family helps them escape life's anxieties.
Although not everyone has been lucky enough to be surrounded by loved ones during lockdown, nearly a fifth of people have enjoyed watching broadcast TV virtually with friends or family in other homes, such as Killing Eve. Relationship and Behavioural Psychologist, Jo Hemmings, explains that experiences such as watching live TV creates a feeling of togetherness, allowing us to create a 'shared social reality' through which we can bond with our immediate family, and the rest of the country.
With family TV time clearly back on the household agenda, we decided to survey families to find out which onscreen TV family was their favourite. It appears that despite the coming together of the clan during lockdown, it's the most dysfunctional family of all that topped the polls. The study found that stars of the iconic American animated series, The Simpsons, created by Matt Groening in 1989, are our favourite TV family. In fact, over a third (34%) of respondents named the heartwarming, if rather flawed family, as their most loved on the box.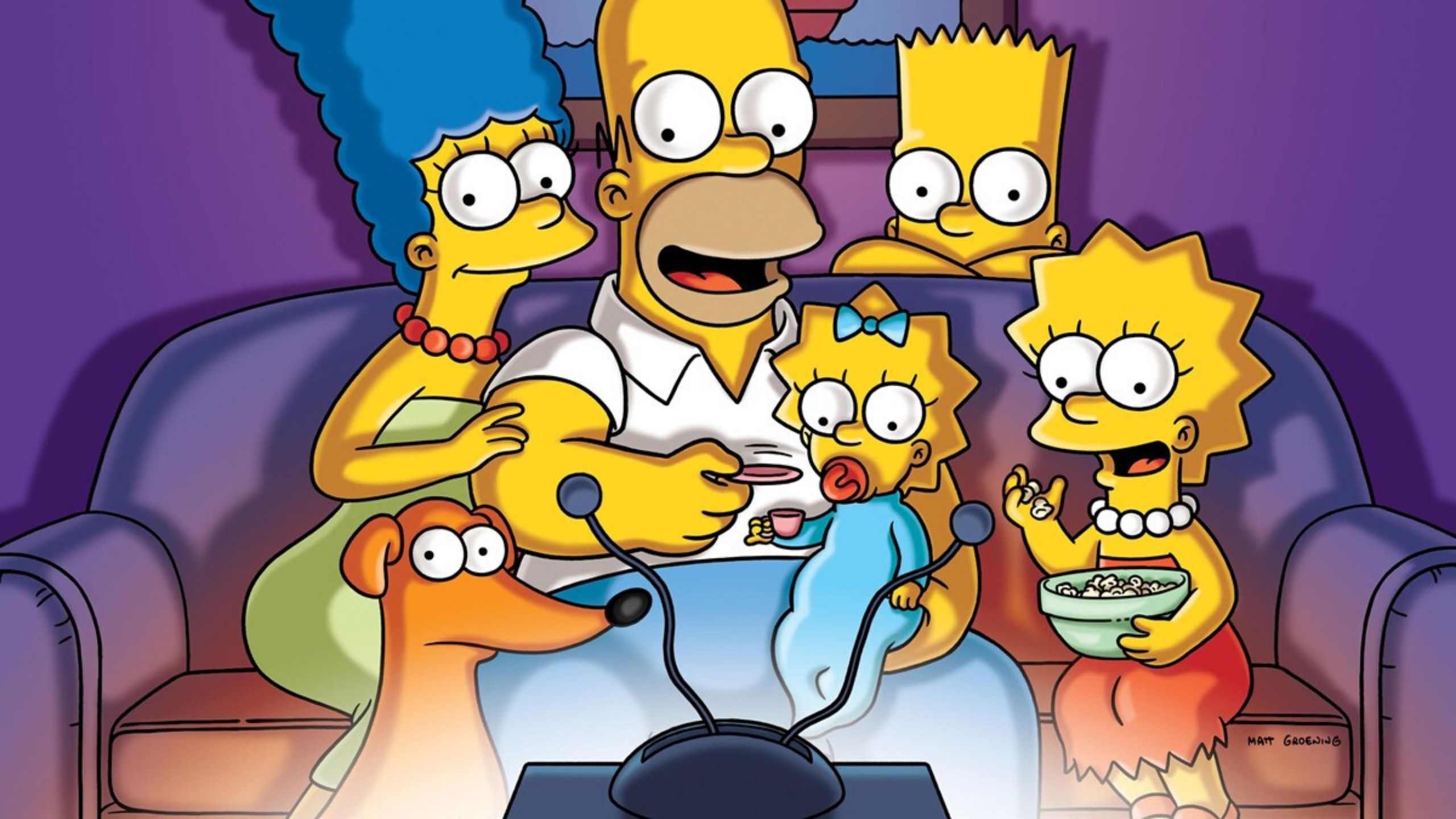 Closing in on The Simpsons for second place were the Trotters from Only Fools and Horses, followed by The Royle family and Addams family, tied for third place. Also on the list were the Flintstones, the Griffins clan from Family Guy, the Shipmans from Gavin and Stacey, and The Goodmans from Friday Night Dinner (15%). 
But it looks like it's not just the fictional families that have become the fabric of the nation's TV gazing psyche. Also making an impact on our screens are the tribes of Gogglebox, with more than half of respondents choosing a reality TV British family from the sofa show as their favourite, including the Moffats (16%), the Malones (15%), the Siddiquis (14%), the Warners (11%). 
Jo Hemmings explains the popularity of these kinds of shows: "Families can bond over their feelings towards characters, situations and plots and chat about them in the same way that they might talk about real life events and friends. Reality programmes are typical of the kind of shows that help create that bond as they have identifiable characters, create resonance and empathy and leave us wanting to find out what happens next."
The Nation's favourite TV families and where to watch them
With 15 of the top favourite families available on Freeview Play, head to Channel 100 to browse and discover.
The Simpsons, All 4 
The Trotters from Only Fools and Horses, Britbox 
The Royle Family, Netflix, Amazon Prime              
The Addams Family, STARZ via Amazon Prime 
The Flintstones, Available to rent via Amazon Prime                                  
The Griffins (Family Guy), ITV Hub             
The Shipmans (Gavin and Stacey), BBC iPlayer  
The Moffats (Gogglebox), All 4   
The Malones (Gogglebox), All 4   
The Goodmans (Friday Night Dinner), All 4   
The Starks (Game of Thrones) Now TV      
The Siddiquis (Gogglebox), All 4   
The Khans (Citizen Khan), BBC iPlayer       
The Wests (Gavin and Stacey), BBC iPlayer 
The Kardashians, 4Music  
Ellie and Izzi Warner (Gogglebox), All 4      
The Goldbergs, All 4   
The Platts (Coronation Street), ITV Hub, Britbox  
The Harpers (My Family), BBC iPlayer
 Find out more about Channel 100 on Freeview Play