September is here, and of course with it comes a whole load of new TV to watch, here's what's top of our list.
The North Water, BBC Two, 10th September
1859. Patrick Sumner joins The Volunteer as a ship's surgeon, hoping to lose himself in the tough physicality of an Arctic whaling trip. But the ferocity of the elements is matched by the violence of his crew mates, with Drax, a harpooner, a distinctly brutal force of nature.
As the true purpose of the expedition becomes clear, confrontation between the two men erupts - taking them on a journey far from solid ground and way beyond the safe moorings of civilisation.
Endeavour, ITV, 12th September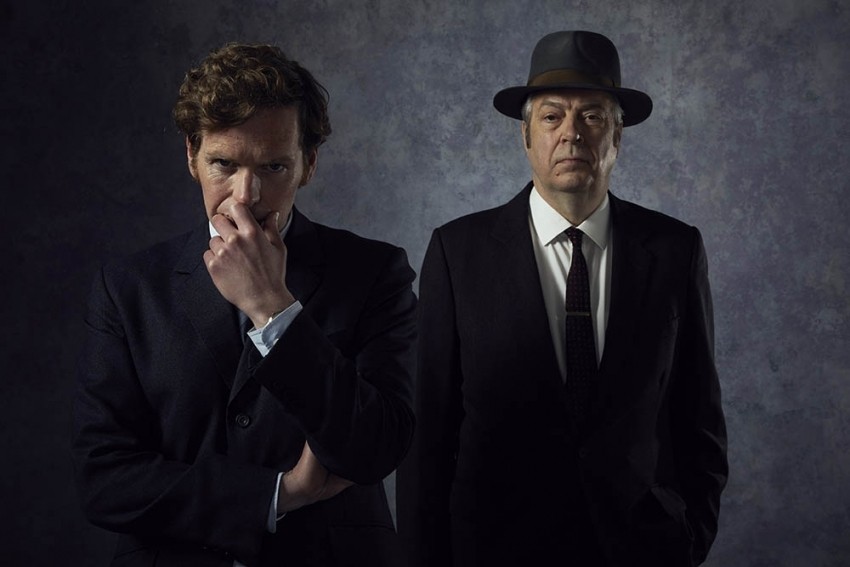 Shaun Evans reprises his role as DS Endeavour Morse, alongside Roger Allam as DCI Fred Thursday for three new compelling cases. The year 1971 has just begun and any hope of light duties quickly vanishes as the team, still reeling from the events of the past year, are summoned to investigate the most challenging of cases so far.
Help, Channel 4, 16th September
Help is a new Channel 4 drama which tells the story of a young worker Sarah in a fictional Liverpool care home, struggling with the fallout from the coronavirus pandemic. Starring Jodie Comer and Stephen Graham.
Ru Paul's Drag Race, BBC Three, 23rd September 
Ru Paul is finally back with another round of Drag Race UK - and we cannot wait.
Vigil, Sundays on BBC One 
Vigil is finally here - and we are obsessed. When a sailor is found dead on submarine HMS Vigil, DCI Silva uncovers a conspiracy. Tense drama from the producers of Line of Duty.
Big Age,  All 4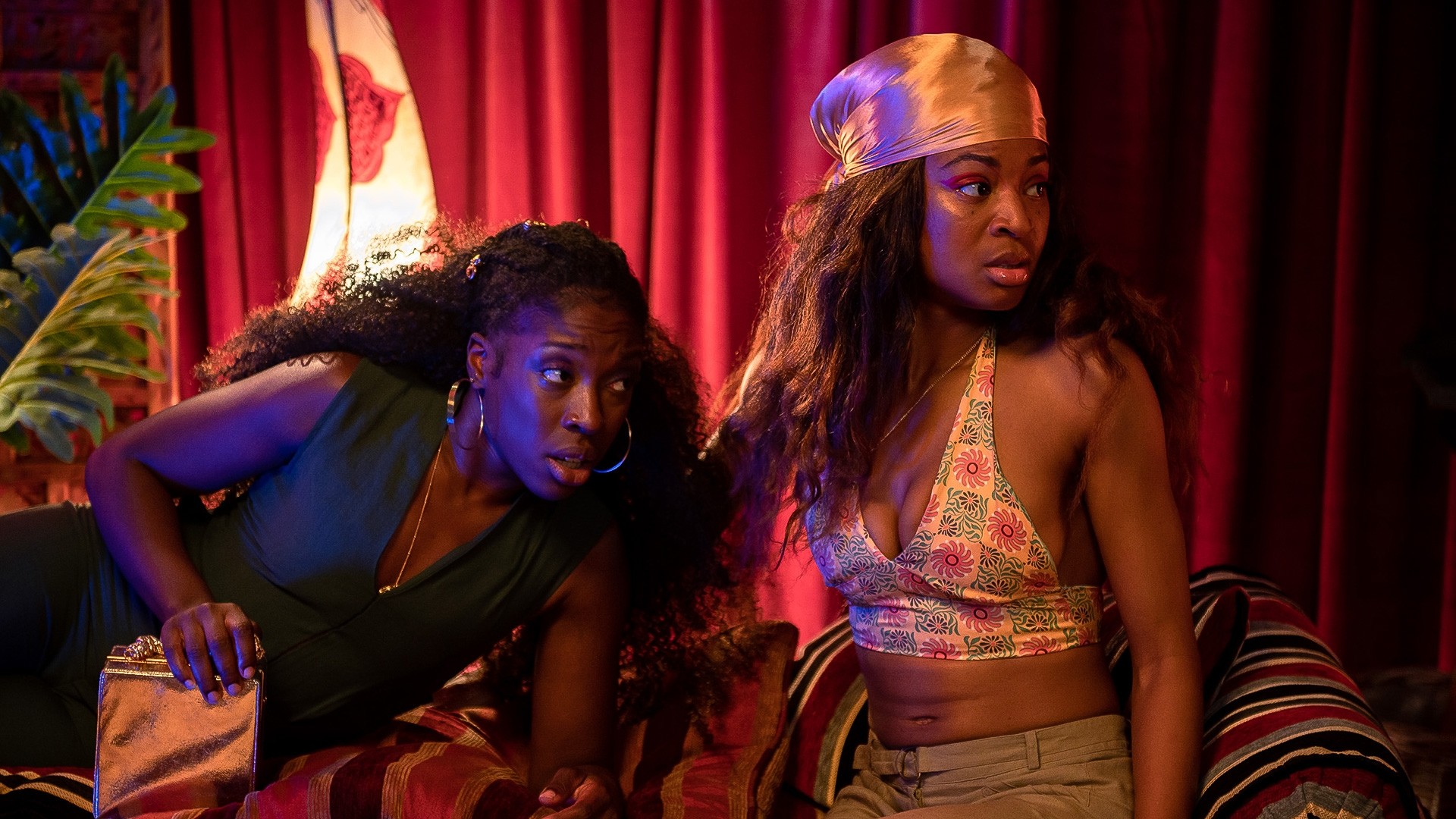 Bolu Babalola's comedy about four young Black-British friends. Sade's 25th birthday gets off to a rocky start when she quits her job. So her best friend prescribes a day of decadent distraction.
Manhunt, Airs on 20th September, ITV
The critically acclaimed detective drama Manhunt is returning for a second season, with Martin Clunes reprising his role as real-life Met detective Colin Sutton. The trailer to the second series still hasn't been released, but in the meantime entire first series is still available on ITV Hub now.
Late Night Mash, Thursdays on Dave
Nish Kumar is back, with his satirical news show Late Night Mash - a continuation of the successful show The Mash Report.
Married at First Sight, Weeknights on E4
It's a bumper series of Married at First Sight this year, eight couples are taking part and there's already been a whole ton of drama after just a few episodes. If you love the gossip there's also a brand new companion show as well, Married at First Sight; Afters. 
All Creatures Great and Small, Coming Soon to Channel 5
The critically acclaimed drama returns bringing us all the comfort we need this Autumn. A trip home to Glasgow presents James with a dilemma, which will mean he needs to choose between the people he loves. You can catch up on the entire first series on My5 now. 
Madame Blanc, Coming soon to Channel 5
Agatha Christie meets antiques in this new thriller, created by Sally Lindsay. When her husband dies in mysterious circumstances, antiques dealer Jean White, jets off to the South of France to investigate.
Hollington Drive, Airs on the 29th September, ITV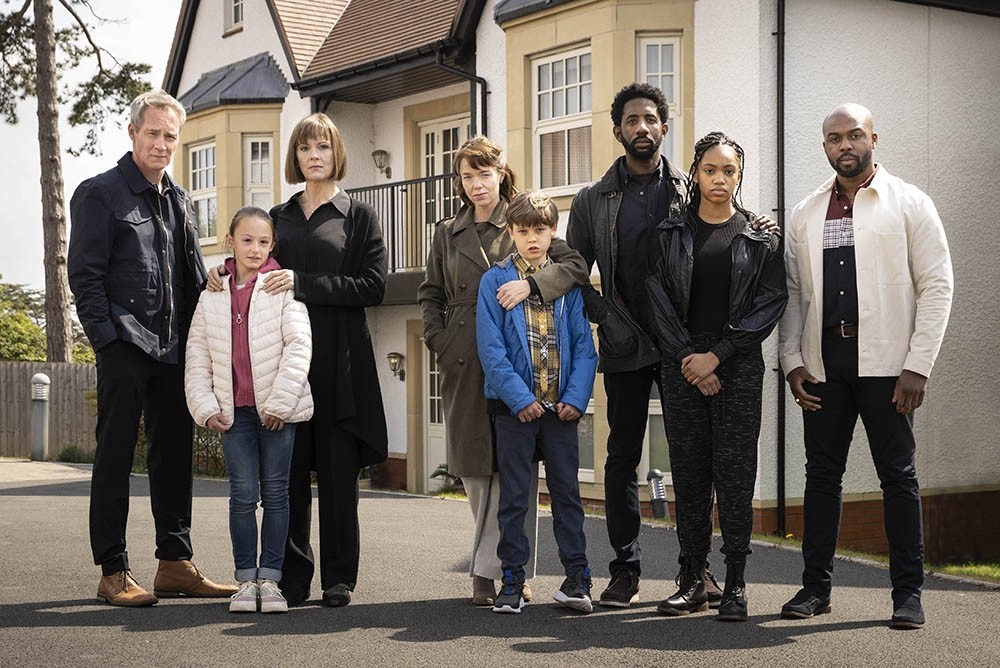 Anna Maxwell Martin and Rachael Stirling will play sisters in a new four-part thriller for ITV, Hollington Drive, from acclaimed screenwriter Sophie Petzal.
Gossip Girl, BBC iPlayer 
Nine years on, a new generation of New York's elite rules. Sex, lies and scandals - Gossip Girl is back, and no one's secrets are safe. XOXO
Angela Black, Coming Soon to ITV
A gripping thriller. Angela Black sees Downton Abbey's Joanne Froggatt as Angela Black – a woman who despite her seemingly perfect life, is stuck in an abusive relationship.
The Girl Before, Coming Soon to BBC
The Girl Before tells the story of Jane (Gugu Mbatha-Raw), who gets the chance to move into a beautiful, ultra-minimalist house designed by an enigmatic architect (David Oyelowo). There's just one catch: occupants have to abide by his list of exacting rules. Jane starts to feel the house changing her in unexpected ways, but when she makes the shocking discovery about her predecessor, she's forced to confront unnerving similarities. As the two women's timelines interweave, Jane begins to question if her fate will be the same as the girl before…
Ridley Road, Coming Soon to BBC 
Ridley Road is a thriller set against the backdrop of a swinging sixties London we haven't seen: an East End world where far right fascism is on the rise. When Vivien Epstein follows her lover into danger and he is caught between life and death, Vivien finds herself going undercover with the fascists, not only for him but for the sake of her country. 
For more recommendations head to Channel 100 on your Freeview Play TV