Go into any electrical retailer or take a look online and you can't fail to notice that TVs have become a lot bigger over the years, with 50in and larger models now the norm. As good as this may be for chilling out in the lounge, there are plenty of rooms in the house that could do with a smaller screen, from the kitchen to a study.
When we talk about small TVs, we mean anything from 20" to 32" in screen size, although it's more common to find that small televisions start at 22" or 24". The good news is that bezels (the frame around the screen) have got a lot smaller, so overall TV sizes are down. Before you buy, check out a TV's full dimensions, not just screen size, to see if it fits where you want it.
At these kinds of sizes, 4K TVs aren't available and, even if they were, you wouldn't be able to see the extra resolution clearly. That's alright, as HD TVs provide enough detail for games consoles and watching TV. The cheapest TVs typically are HD Ready, with a 720p resolution, which is still sharp and good enough for an occasional-use TV. If you're going for a slightly larger set, say 32", or will use your TV a lot, then look out for a Full HD (1080p) TV.
Finally, make sure that you have enough HDMI inputs on your TV for all of the devices that you want to plug in, such as a games console or DVD/Blu-ray player.
Pick of the non-smart TVs
If you want a standard TV experience, non-smart TVs typically deliver the best value. You don't get catch-up TV or apps built in, but you can still get HD TV broadcasts. If you decide that you want smart features later, you can always plug in a TV stick or Freeview Play set-top box to get all of the apps that you need.
Philips 22PFT5303/05 - £130 - 22"
This is one of the smallest TVs that you can buy, making it ideal for places where you don't have a lot of room. Despite its small size, this model has a Full HD resolution for that extra bit of detail and Philips' Pixel Plus image processing to deliver the best image quality. It's also one of the most stylish and slim TVs that you can buy.
1080p resolution
Freeview HD
2x HDMI, USB and VGA inputs
60Hz
Available from: Amazon
Panasonic 24TX-24E302 - £119 - 24"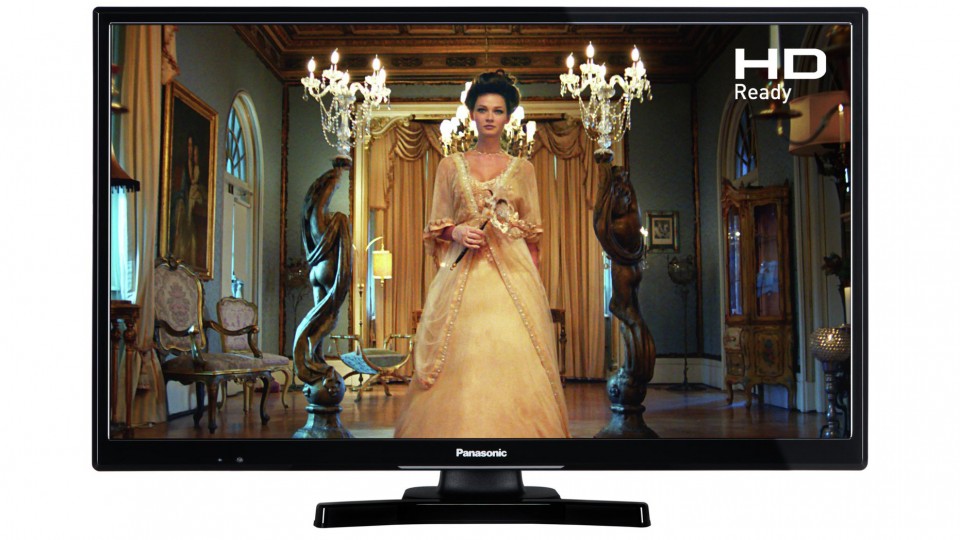 TVs don't come a lot cheaper than this model, certainly not high-quality models from big brands. This is a 2018 model, but age doesn't diminish its qualities and it has excellent picture quality with a 200Hz refresh rate delivering a smooth picture. There's Freeview HD built in and you can play media from an attached USB drive.
720p resolution
Freeview HD
2x HDMI, USB, SCART, RGB and Component inputs
200Hz
Available from: Argos
Sharp LC32HI3321K - £169 - 32"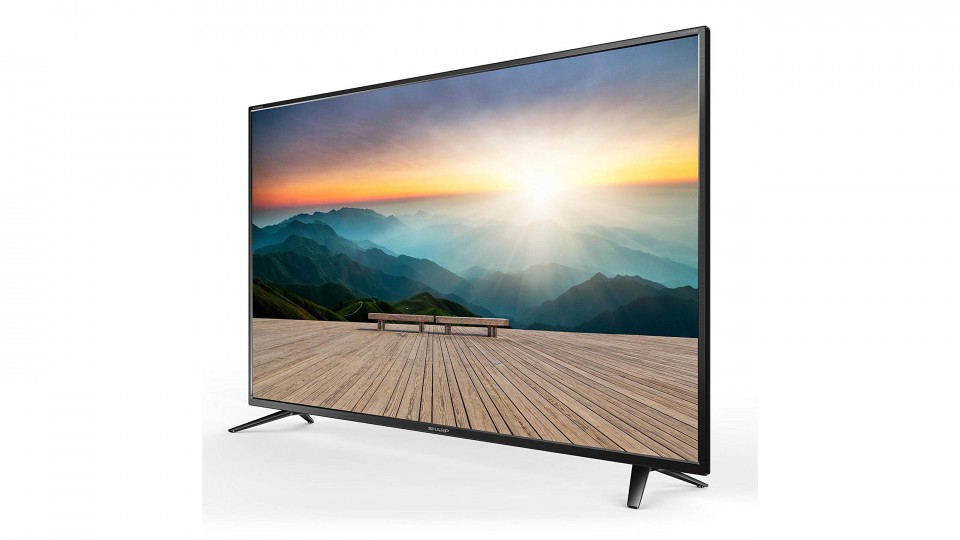 If you want a slightly larger TV without having to break the bank, this could be the model for you. It has a 720p resolution but Sharp's Active Motion 100 processing keeps things smooth and detailed. There's DTS and Harmon Kardon audio processing for a more full-bodied sound. You can play media from a USB drive or use it for recording from the Freeview HD tuner, too.
720p resolution
Freeview HD
3x HDMI, 2x USB and Component inputs
50Hz
Available from: Richer Sounds
Pick of the smart TVs
Look out for Freeview Play TVs that have built-in catch-up apps to let you watch any of your favourite shows that you might have missed. Additional apps let you access other services, such as Netflix, Amazon Prime Video or Now TV. You'll pay a little bit more for a smart TV, but you get the convenience of having everything built in. See our guide on how to get more from your smart TV for more.
Toshiba 24W3863DB (2019) - £179 - 24"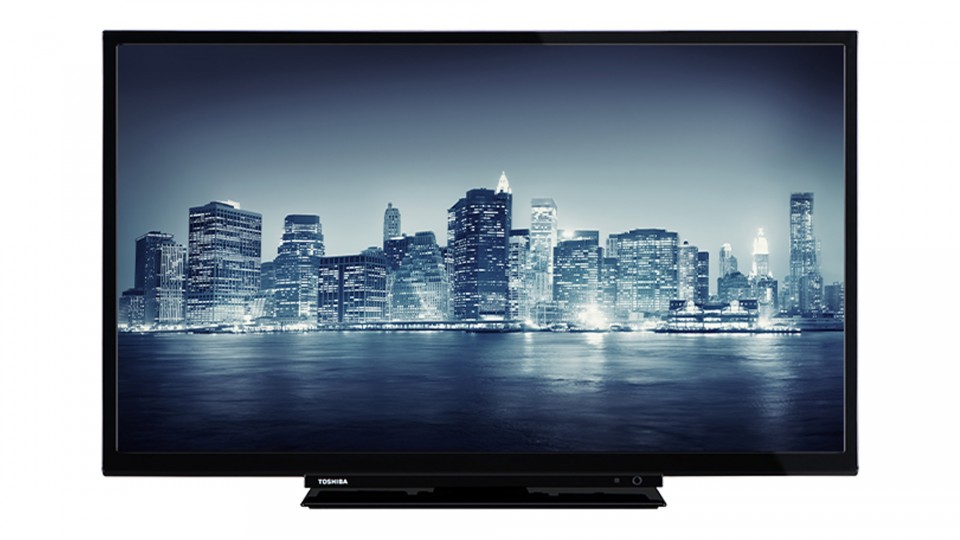 This TV packs in all of the smart features that you could want, including Freeview Play for catch-up TV plus live HD programmes, Netflix and Amazon Prime Video. This model works with Amazon Alexa so that you can voice-control your TV via an Amazon Echo smart speaker. If you want to record TV shows you can just plug in a USB flash drive and you're good to go.
720p resolution
Freeview Play
2x HDMI, VGA and USB inputs
50Hz
Available from: Amazon
LG 28MT49S - £199 - 28"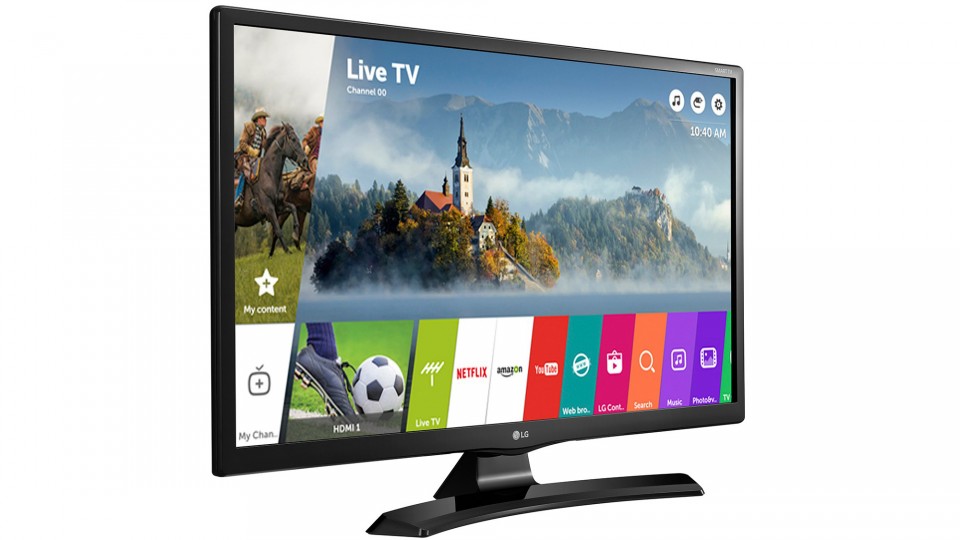 If you're looking for a good-value, slightly-larger TV, the LG 28MT49S could well be the TV for you. With a high dynamic contrast ratio, this model promises to deliver excellent image quality. It's also fully smart, running LG's innovative and simple-to-use WebOS operating system. That gives you access to LG's full app store so that you add features to the TV easily. Freeview Play is available, too, for full catch-up services.
720p resolution
Freeview Play
2x HDMI, component, composite and USB inputs
62Hz
Available from: Currys
Toshiba 32LL3A63 - £219 - 32"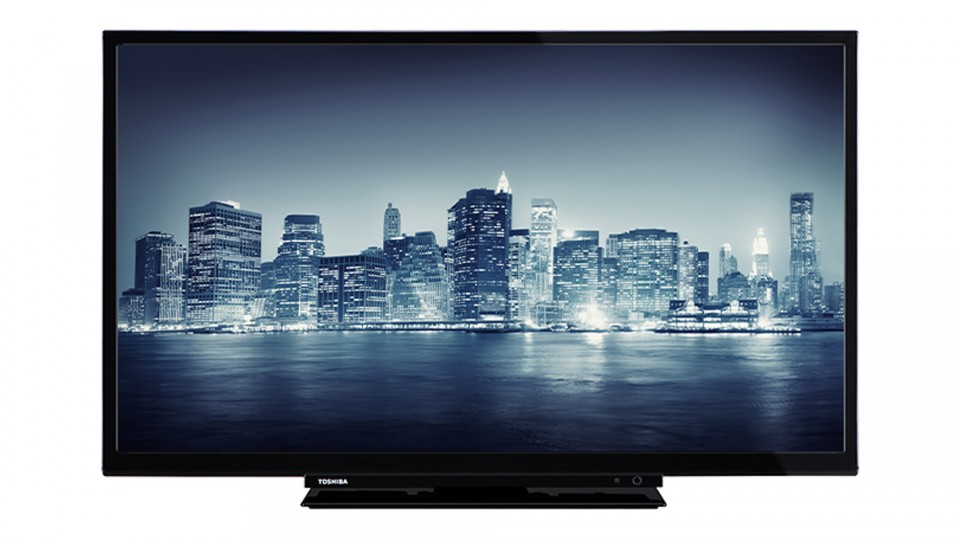 If you're looking for a larger screen at a great price, this is a great choice. With a Full HD resolution and high picture quality rating, this television can produce smooth and crisp visuals, with deep blacks. Freeview Play is built in for catch-up TV, plus HD live programmes, and there are all the smart TV apps you could want including Netflix and Amazon Prime Video. There's even voice control via an Amazon Echo smart speaker.
1080p resolution
Freeview Play
3x HDMI, 2x USB, 1x SCART
50Hz
Available from: Richer Sounds
Sony Bravia KDL32WD754BU - £349 - 32"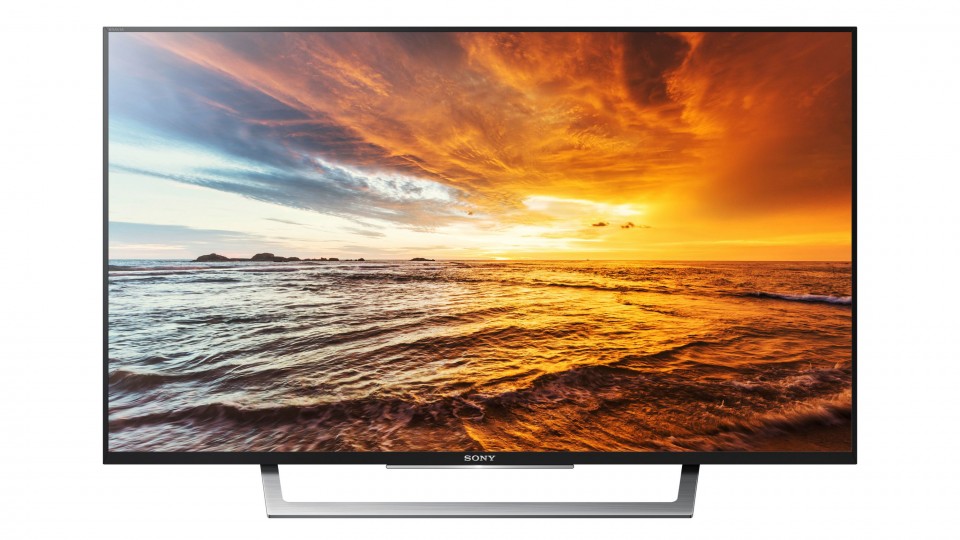 If you want a TV with a bit more quality, then check out the Sony Bravia KDL32WD754BU. This Full HD model has a 400Hz panel for the smoothest motion, plus noise reduction technology to deliver super-sharp visuals. There's Freeview Play for catch-up TV and HD broadcasts, plus a wide range of smart apps. It's also one of the best-looking small TVs money can buy, too.
1080p resolution
Freeview Play
2x HDMI, 2x USB and SCART inputs
400Hz
Available from: Currys