Access the shows you love – right here, right now
Whatever's going on in the world, there's always something amazing to watch with Freeview Play. The nation's most popular TV platform offers an impressive 20,000+ hours of TV, across seven on demand players. Simply go to channel 100 on your Freeview Play TV to search for your favourite shows or discover fresh new ones.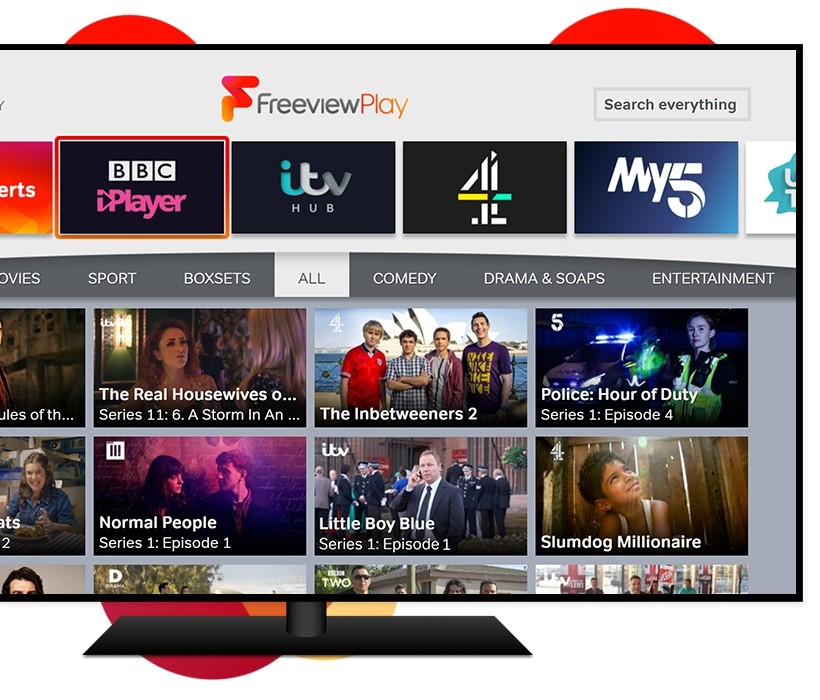 Trusted news at a time when you need it most
Stay up to date with vital developments on COVID-19 and other stories as they happen, with major news channels on Freeview from trusted sources like the BBC, ITV, Channel 4 and Sky News.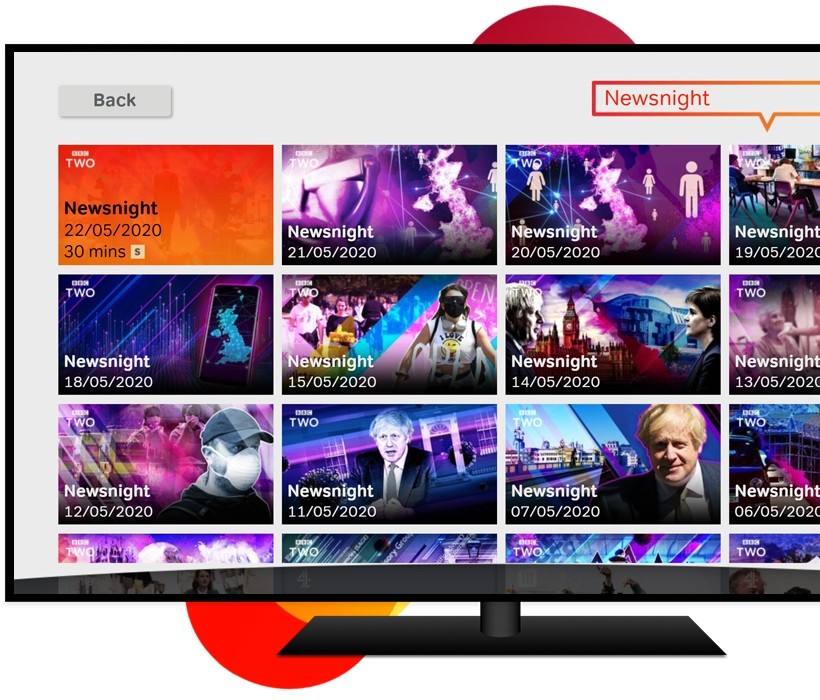 TV shows to help during lockdown
Over the last few weeks, many channels have been busy creating and gathering content to lift our spirits during lockdown. Look out for the return of some of the BBC's finest period adaptations; Peter Crouch: Save our Summer, a jam-packed live entertainment show to replace some of the big upcoming events that have been taken away from us; and the nation's favourite choirmaster, Gareth Malone, harnessing all that positive energy to the tune of the Great British Home Chorus.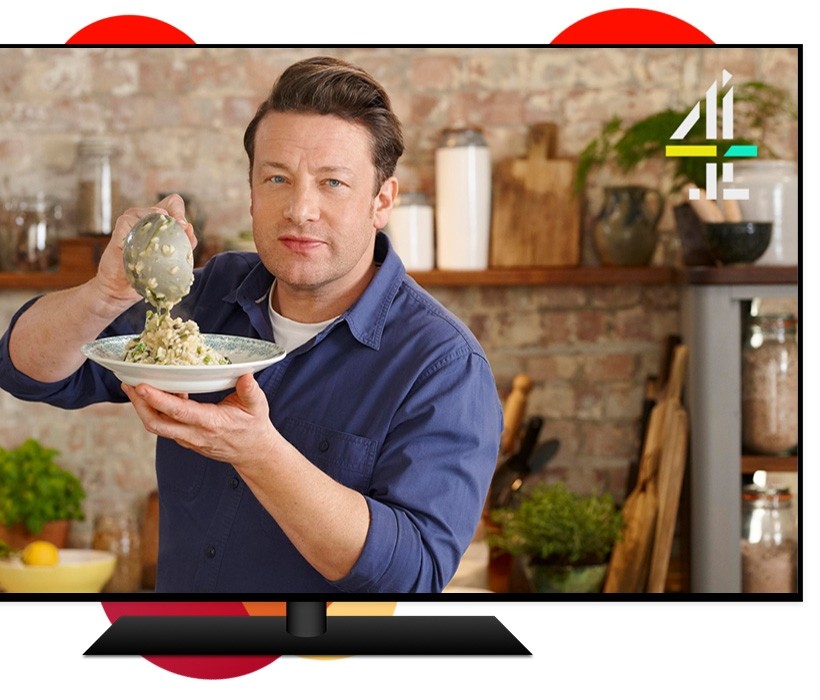 Quality boxsets to entertain you
Never has there been such a need for a decent boxset. Pulling together our top 40 favourite complete series currently available on Freeview Play, this blog is well worth bookmarking. From fresh new discoveries (Liar, Catastrophe, Feel Good), to classics you may have missed first time round (Skins, ER, Seinfeld), this is where you'll find hours of laughter, thrills and great storytelling, with something to suit every mood.
Check out the latest 'Box Sets' section on channel 100 on your Freeview Play TV to discover more.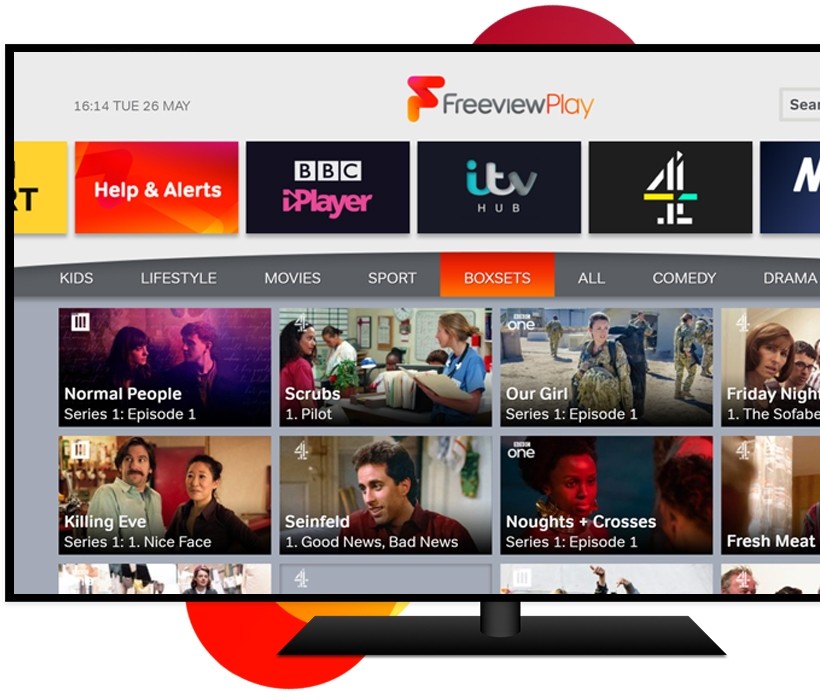 TV to inspire you
While we need to stay inside, many of us are discovering new passions and learning new skills, with several celebrities turning teacher. On Channel 4, Kirstie Allsopp and Grayson Perry are helping people to discover their artistic side, while Jamie Oliver is showing us how to Keep Cooking and Carry On.
Meanwhile, there's a raft of inspiring channels to explore on Freeview, from HGTV to Create & Craft and Food Network. Here's a round-up of some of the great hobbies and cookery content available on demand.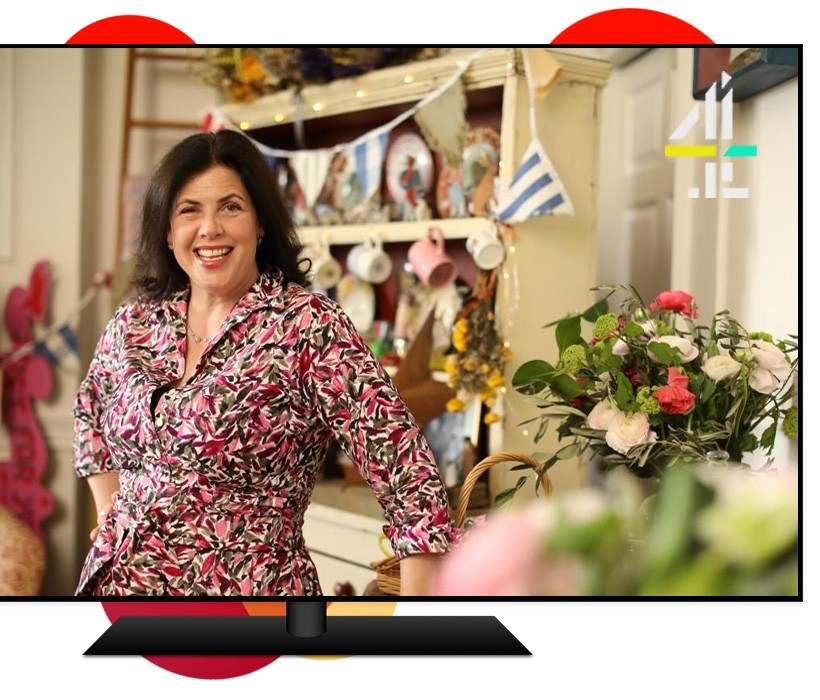 A treasure trove of kids' content
There's so much superb children's TV available for free on Freeview to keep them entertained and educated while home from school. The new children's version of iPlayer is a great example, bringing together the best of CBBC and CBeebies in one handy interface, from hit shows like Hey Duggee and Bing, to David Walliams classics such as The Boy in The Dress, Gangsta Granny and Mr Stink. On top of this there is plenty of downtime fun to be had from the likes of CITV, POP, Tiny POP, Ketchup TV and YAAAS!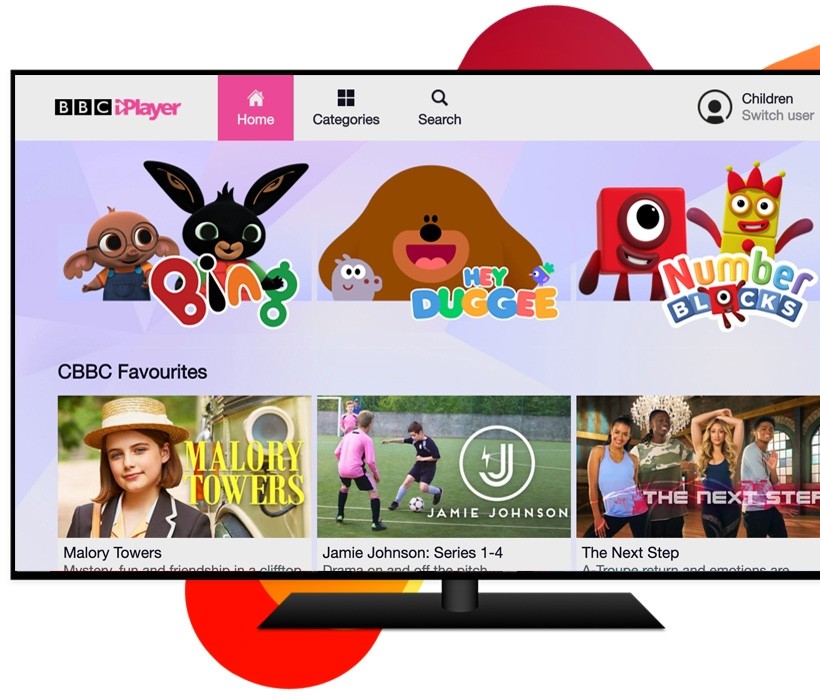 Multi-room entertainment for the whole family
No more arguments about what to put on: everyone in the family can enjoy their favourite shows, live and on demand, all for free, through the Freeview mobile app. Browse content from BBC iPlayer, ITV Hub, All 4, My5 and UKTV Play, on your mobile or tablet, whatever room you're in. Easy.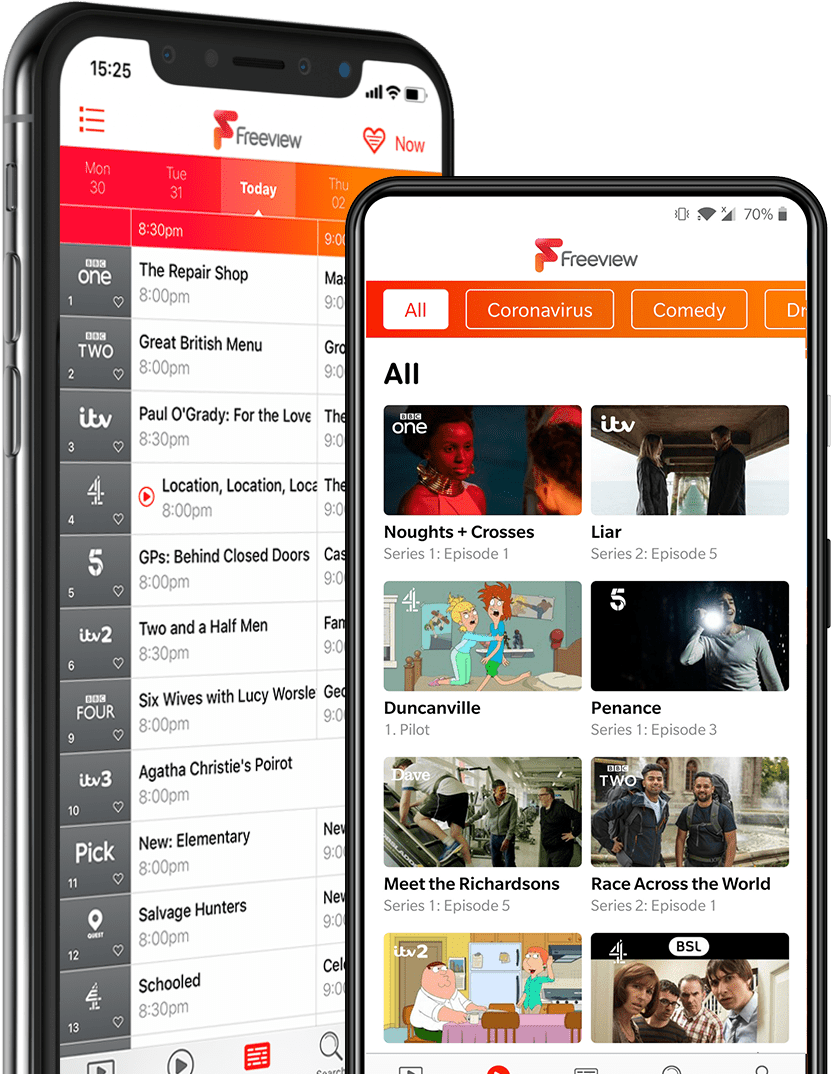 We're always here
Whatever makes life in lockdown a bit easier - from 24/7 news coverage to pure escapism, multi-room viewing to give everyone some space, or content that helps the kids carry on learning – we want to make sure everyone in your household can find their happy place with Freeview, no matter what.

Channel availability subject to geographic location and coverage. Aerial upgrade and/or receiver may be required. A minimum broadband speed of 2Mbps is required to watch catch up and on demand services – this will count towards any monthly broadband data allowance.